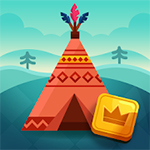 Yo, ho, ho, and a bottle of rum! Ahoy there me lads and lasses! Yer favorite app pirate is ready to take a new adventure around the seven seas with me parrot friend and me loyal crew. It will take a long time before I see me landlubber friends again that's why me met up with some of them the other day when we stopped by the land. We had a great time hanging out and sharing stories. Now that me back sailing in the good old Jolly Roger, me rely on email, chat, and call to keep in touch with them. Sometimes they are busy, so when I'm not booty hunting, me find things to occupy me self and that includes playing games. Of course, I will share with ye mateys what I have been playing. The app that we have for review today is called Word Tower – Kingdom by Monster Planet Corp. Avast ye and let's start.
It will test your vocabulary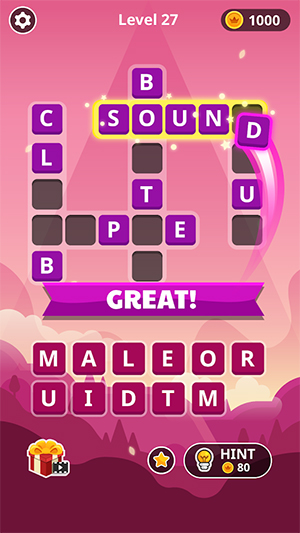 Word Tower – Kingdom is a word puzzle game that will let you find the correct words in a crossword puzzle format. Unlike other word games where you just need to tap letters to create random words, since it's also part crossword puzzle, there are specific words that you need to find to complete the puzzle.
Clean interface, adorable graphics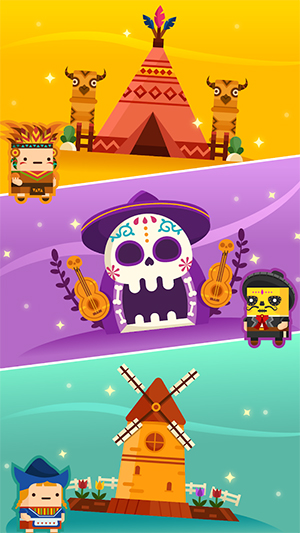 You will see different worlds as you unlock more levels. The background also change, so you will not be seeing the same thing throughout the game. When the main game window appears, the transparency of the background is adjusted in a way that you can still see what it is, but it lets you focus more on the letters and boxes for the crossword puzzle. The letters are clear so you wouldn't have difficulties reading them.
Can be played offline
While you would Internet connection to download the game, you don't need to be connected to play it. This makes it a fantastic app to use when you want to entertain yourself or keep yourself occupied as it is available for playing offline.
Several levels await you
There are hundreds of levels as of this writing that are waiting for you to be completed. If you find yourself having difficulties, there's the hint option to help you pass the level. There are levels that are more challenging than the others but they are not too difficult that they would want you to give up. The gameplay is the same for all levels.
The good
It's free and you can play it offline. It has clean interface and adorable graphics. There are several levels to challenge your brain and keep you occupied.
The bad
The gameplay is the same for all levels, so if you are looking for variety, you might be disappointed.
The verdict Word Kingdom – Tower is a promising title to add on your list if you are into word puzzle games. Several levels of challenging puzzles await you that you can play offline. The adorable graphics is also a plus.