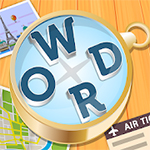 Ahoy there me lads and lasses! Yer favorite app pirate is about to reach our next stop, and ye know what we are going to do. Aye, ye got it right! We will be in another exciting booty hunting adventure. One of the perks of sailing is that we get to visit different places around the world. Me always dreamed of traveling to different countries, and this old salt is glad that me able to do that with me crew and me parrot friend. If ye love traveling like me and ye are into word puzzle games, ye came to the right place. It's yer lucky day because I will be reviewing an app that offers both components. Avast ye and let's begin with the app review of the game called Word Trip by PlaySimple Games.
It has the same gameplay as other word games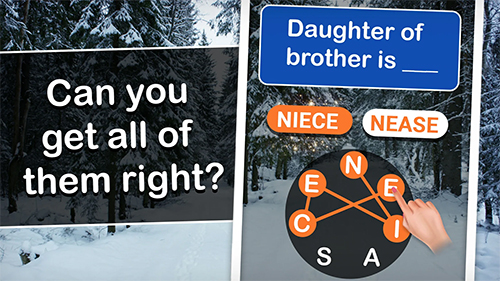 On its download page, it shows that there is a question that will be given to you and you need to swipe the letters to form the word of your answer. However, after playing several levels, we haven't encountered that type of game yet. Instead, it's the same as the other word puzzle games that you may have played before. There are random letters that you need to swipe to form a word. There are also boxes on top of the game window that serves as your clue on how many letters that the words you need to find have. As expected, there are also hints that could help you pass through the level if you get stuck, although it would cost you coins. There is also an option to shuffle the letters, which will not cost you anything. There is a daily reward for accessing the app, which goes higher if you use it in consecutive days.
Thousands of levels and more being added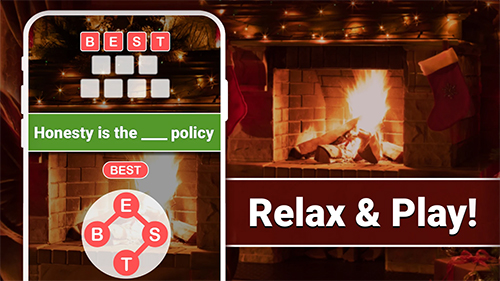 As of this writing, there are over 5,000 levels of word puzzles available. If you are addicted to this kind of game, your need to keep playing will be satisfied. The difficulty also increases as the level goes up, which is a good thing because it will challenge you. There are just some levels that are more difficult than the others, which may force you to use hints, thus also using your coins. Be careful when to use the coins so you would still have them on the levels that you would really need them.
Different backgrounds
Word Trip is not just a trip to different words, but it's also like a world trip as it will take you to different countries around the world through the background. As you reach certain level, the background also changes to a different country. You will not get bored when it comes to the background because you will see a variety, unlike other similar games that have the same background in all levels.
Free but too much ads
You can download the game for free. However, the game tends to have several ads, especially as you progress to higher levels. It can sometimes be annoying having to watch an advertisement, while in the middle of playing, because it could take away your focus on the game.
The good
Word Trip is free to download and play. It has thousands of levels and it comes with hints. The background also changes, and the levels become more challenging as you progress in the game.
The bad
It doesn't offer anything fresh as it has the same gameplay as the other word puzzle games. There are also too much ads.
The verdict
Word Trip may not be something new, but if you are into word puzzle games and you are looking for more games under this genre, it's one to add on your list. There are several puzzles available that will give you hours of playing time. The background also changes, which make it more fun.