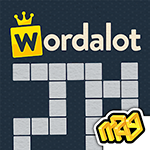 Ahoy there me hearties! It's me again, yer friendly app pirate ready to take another exciting adventure with the crew. In a couple of hours, we will be hopping and sailing the good 'ole Jolly Roger. Don't worry as I didn't forget yer regular dose of review. Let me share with ye one right now before these buckos call me. The app is called Wordalot by MAG Interactive. Batten down the hatches and avast ye as we start.
Familiar But with a Twist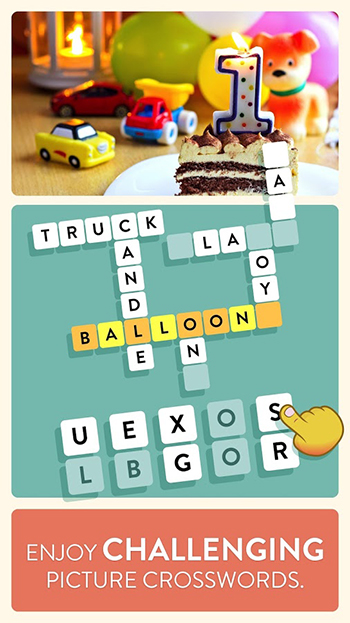 The game will be instantly familiar to those who love word puzzle games or at least have played or seen one before. Tap the letters at the bottom to complete the horizonal and vertical words on the puzzle above. Hints are available, but this will require coins. You have free coins to start with but if you use hints a lot, they will be easily gone. You can earn them when you solve the words, but it takes time before you can accumulate enough to use on hints. So, it's best to you save them, unless you are really stuck in the game and you have exerted everything but cannot complete the level. The twist with this game is that there is an image on top that will serve as a clue on the words that you need to find.
Easy to Learn, But Will Keep Your Brain Working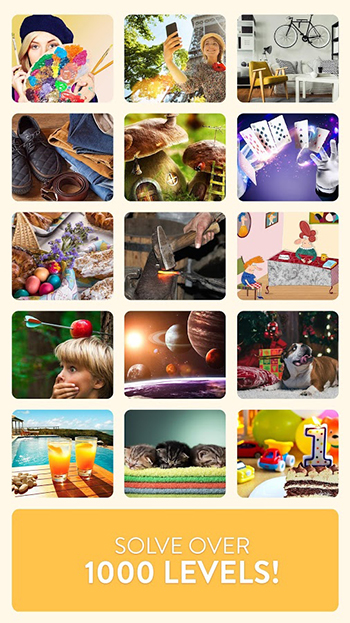 The basic gameplay is pretty easy. Complete the words in the puzzle by tapping the right letters with the image on top as your clue. This may be easier said than done, because there are levels that would really make you think. These are not just random words that you make up using the letters as there are specific words that you need to find that can also be found on the given image. This is a casual word game that will not only let you pass time, but will also make you think.
Free But with In-App Purchases
Wordalot is available for free. You can download and play the game without spending any money. In-app purchase is available, although you will not be forced to get them, but you will be tempted especially when you run out of coins to use on your hints.
The Good
Wordalot is a free game that is easy to learn, but will keep your brain working as you think of the right words to solve the puzzles. There are thousands of levels so you can enjoy playing for a long time. Although it's something familiar, it comes with a twist giving it a fresh take on the classic word puzzle games.
The Bad
There is really nothing bad to talk about when it comes to this game. The "tap a letter to start" notice that comes out on each level may be repetitive since the players would already know what to do on the next levels once they completed the first. However, it's still not a big issue.
The Verdict
Wordalot is a nice pick especially for those who like challenging their brains solving word puzzle games. It's free, fun, and it has thousands of word puzzle levels to solve.