Avastthar ye swabbies! Your favorite app pirate is back from another exciting adventure on the sea with all me crew. It's time to relax for a bit and ye buckos wouldn't believe what I love doing during me free time. Well, this old buccaneer loves checking out updates from me favorite celebrities! Har, har, har! Aye, it's not all about booty hunting for me, I also consider me idols my treasures. I found this app called Yapert that allows me to be on top of what's latest on my faves. Even Left-eye Morrison uses it!
All the Latest from Your Faves in One Place
With the popularity of social media, it's now more convenient to find out about the latest news, images and videos of your favorite celebrities, shows or brands. You may follow them on Twitter, Instagram, Facebook or search about them using your mobile browser. However, searching for new information or logging in to different apps and sites can be time consuming and tiring.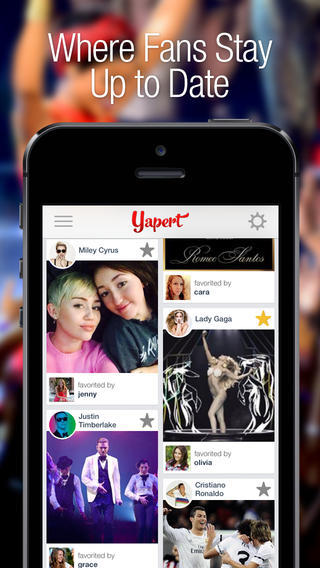 Yapert can answer these problems as this application lets you get all the latest from your favorites in one location. It's free to download this app and it's compatible with iOS and Android devices. It shows what's hot online so you would always know what's trending. The favorites feature lets you select your interests or favorites to receive updates from them. With this, there's no need to access different pages to find out more about them.
Save and Share from the App
Found some images or videos that you dig? Save them on your stacks. These are pictures and videos that you see in the app, which you can save on the app itself so you can view them at a later time. You may organize them so it would be easier for you to find a specific file that you like.
Want to share what you've found with your friends? That's possible as Yapert lets you  conveniently share on e-mail, Facebook and Twitter. You may also pin photos on Pinterest. This is another benefit as there's no need to manually do so.
Get Exclusive Content
For true blue fanatics, there is an option to subscribe to an Insider's Pass, which is $0.99 per month. It gives you exclusive promos provided by celebrities and brands to their fans, as well as behind the scene content that not all fans may have access to. This is completely optional. So if you don't want to subscribe, you can still continue using the app without spending anything.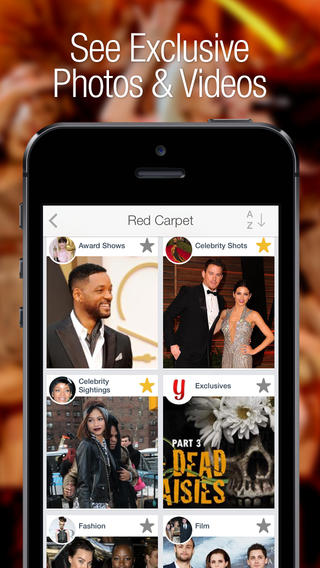 Alas, I think that this is something that die hard fans would take advantage of, especially it doesn't really cost that much. Users can always unsubscribe anyway if they decide to. This stinkin' old Pirate sure loves some interesting new things to explore.
The Verdict
This is an interesting app that is highly recommended for all those who want to be on top of what's trending or what's hot on their favorite celebrities. It's convenient to use because of its simple interface and it gives all the latest information on stars, films, shows and brands in one place. Yapert is worth downloading to your device, savvy?