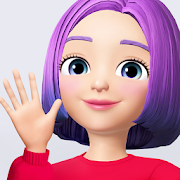 Ahoy there me lads and lasses! Yer favorite app pirate is about to tackle another booty hunting adventure with the crew and me parrot pet. But of course, ye know that me won't forget to give ye another app review before we leave. And don't ye worry, ye hearties wouldn't miss me because ye can always reach me by chat. Oh and yeah, me have these cool personalized emojis that ye will be amazed at. I used this app that I will share with ye right now in creating these emojis. Listen up ye buccaneers as me tell ye more about ZEPETO, which is an app made by SNOW Corporation.
Adorable Graphics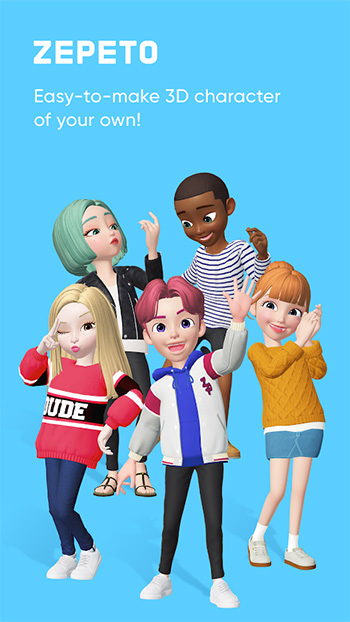 ZEPETO developers did a great job when it comes to the graphics of this app, which is its strength. It is a 3D character customization app, which created character called "Zepeto" can be used as emojis. You can create a 3D version of yourself or any look that you want. You are free to do what you want. When you first create your character, it will only be wearing the basic white shirt and blue shorts, which is the default. There will also be a white background, although you can change it and decorate your own place.
Lots of Customization
This is the fun part with this free app. There are so many customization options that you can try. At first, you will be asked to take a picture of your face so that the app will generate your character. While you may find some similarities, it may not really look much like you. The good thing is that you can customize the face so that the details will make it look more like you. Some of the things that you can customize are the hair, eyes, eyebrows, nose, and lips. There are pre-set options to choose from, but you can also adjust them manually in case you can't find one that perfectly fits you. As mentioned you can also decorate your own place. Plus, you can create your emojis and add texts and backgrounds, which you can use on various chat applications like messenger. There are also cute outfits to purchase, but they are pricey so unless you complete missions to earn coins or make an in-app purchase, you may not be able to get them. You can try them though to see if they look on your character.
Has Some Glitches
ZEPETO has some glitches as there are times that it doesn't load. There are also moments that the process of loading the character or making changes takes time than normal.
Can Do More Improvement
This app is an interesting and fun app, but it also has lots of areas to improve. One, there can be more hairstyle options especially for those with curly hairs. There should also be other ways to earn coins like mini games. More activities like the latter can also make it more enjoyable instead of just checking it once in a while to make some customizations.
The Good
ZEPETO is free to download and it has adorable graphics. There are lots of customization features that will let you create and use your own emojis on other messaging apps.
The Bad
There are glitches that make it slow and not load at all. It also doesn't have much option for curly hairstyles and there's not much to do apart from customize your character and its place.
The Verdict
Overall, ZEPETO is an interesting and fun app to try with all its customization features. The emojis created can also be used on other messaging apps. It would just be more fun to use if it has mini games and it offers more customization options.