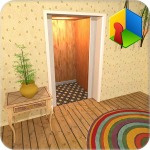 Ahoy there me hearties! Your favorite app pirate is back for another adventure and I got here with me another find that I will share with ye. While many buckos think that all this old salt know is sail, drink and go booty hunting, I also enjoy things that stimulates me brain. Aye, I know it doesn't seem like I'm into those things, but I am! Har, har, har! Speaking of brain stimulating games, I found this app called Can You Escape by MobiGrow. It's a puzzle game that would challenge you to think. Avast ye me lads and lasses as we'll start the review.
It's a Mix of Find the Object and Escape Games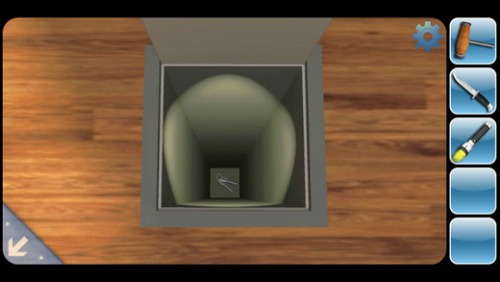 Can You Escape is a really enjoyable puzzle game. If you like working your brains and would like to challenge yourself on how smart you are, this is a game that would interest you. There are various rooms that correspond to the game levels. The basic gameplay would require you to go out of the room using the things that you could find inside. It's like a mix of detective or find the object games as different things are hidden around the rooms that you need to find and escape games because the clues are also around and it's up to you to determine them so you could get out.
Fantastic Graphics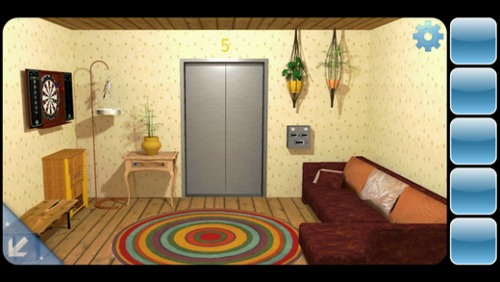 The rooms have different styles and designs so it would be an entirely new experience on the different levels. The graphics of the game is beautiful. It's detailed and it's like you're in a real room because it uses 3D. It's also nice that you could explore the room and that you're not just stuck in one area. You could even open the cabinet drawers and use the different items that you'll find to move or open the objects around.
Challenging Levels
This free game has 10 challenging levels. The levels are challenging enough to keep you thinking and interested, but they are not impossible to solve. This is good as it could also be a drawback when the puzzles are too difficult as other players would just easily give up. It could have been better if there were more levels. It's free to download though, but it comes with advertisements. In-app purchases are available but not forced.
The Ups
The free download and fantastic graphics would be two of the things that make this game a winner. The levels are also challenging so you would really think to figure out how you could get out. The puzzles are doable so you could still solve them.
The Downs
It comes with advertisements that can be removed with an in-app purchase. There are only 10 levels, which may not be enough, especially if you are quick in solving the puzzles. The next installments are already available that contain more levels, but they need to be downloaded.
The Verdict
Can You Escape is highly recommended for puzzle lovers who would like to challenge themselves. It's challenging enough to keep your interest but still achievable that you wouldn't feel like the levels are impossible to solve.