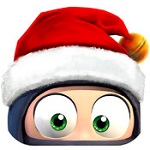 Yo-ho-ho and a bottle full of rum!!! Ahoy there me lads and lasses! I have a new app to share with you and tis' called Clumsy Ninja. I often play it on me free time after treasure hunting. Tis' why me parrot pet gets jealous at times. Har, har, har! Well, it kind of remind me of my favorite virtual pet game when I was a little lad, though of course, this one's a ninja and not an animal. Let's see if you too would like it with this Clumsy Ninja review.
It's Interactive
Clumsy Ninja is a free app from NaturalMotion. This is an interactive game that lets you train your very own ninja. Are you familiar with Talking Tom? It's a bit similar to that in a sense that you can do anything with the ninja like pull its hand or throw it and it will give you a realistic reaction.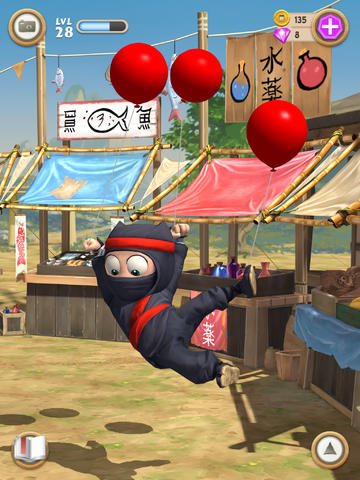 But this game is more than that. There are various skills that he needs to master that would help you level up, as well as earn coins. Your goal is to make this clumsy ninja stronger and more powerful so he can save his best friend, Kira, who has been abducted.
Fun Graphics and Sound
I love the graphics of this game. The background is set in Japan. You would see traditional Japanese structures like dojo, some stalls, as well as cherry blossom trees. When you move your ninja to the left or right, the background also changes. The ninja wears a black ninja costume and only his big eye can be seen. It moves swiftly as if it is a real person. Graphic-wise, the developers did an excellent job.
You would also hear distinct sounds on every action that you do. For instance, popping the balloons would give you that popping sound and letting the ninja jump on the trampoline will give a sound like someone is really jumping on a real trampoline. On the first part of the game, there is a basic tutorial. Upbeat music background is played on this part.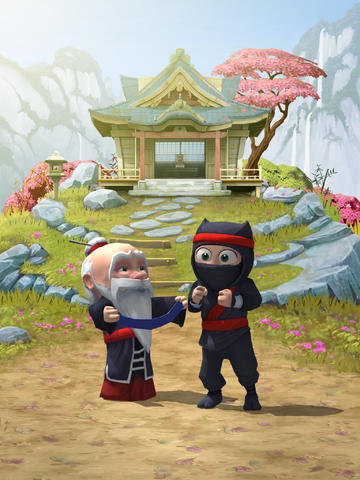 It's somewhat similar to the background music you would hear on silent comedy movies. But during most of the game itself, there is very subtle background music and tweeting of birds every now and then. This is a good thing because you would be able to appreciate more the sounds that play when your ninja does something.
Customize Your Ninja
The outfit and belt of the ninja can also be changed. This is something that most apps lack. It is still fun to have the option to change characters' clothes. But of course, you need to spend some coins or gems, which is are the premium currency of the game in order to get these outfits. Since you can easily earn coins by completing tasks, you don't have to use real money unless you can't wait to have the ninja's outfit changed right away.
Verdict
Overall, this is a great game to download on your device; especially it doesn't come with a price tag. Graphics and music are well done. The various tasks and ability to change outfit make it fun to play. But it would have been better if changing the outfit would also give additional skills or powers.