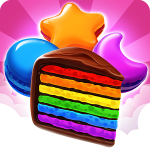 Ahoy there me hearties! One thing that this bucko love aside from rum is pastries! Aye! When I was a little lad, me mama would always bake and make me these treats. I loved donuts, cakes, cookies and cupcakes. One of me favorites was cookies and jams. Oh I remember how delicious they were. Speaking of cookies and jams, I found this app that I would like to share with ye called Cookie Jam by SGN. This is a match 3 game that puzzle lovers might be interested in. Avast ye and let's begin with the review me lads and lasses.
It's the Classic Match 3 Game You Know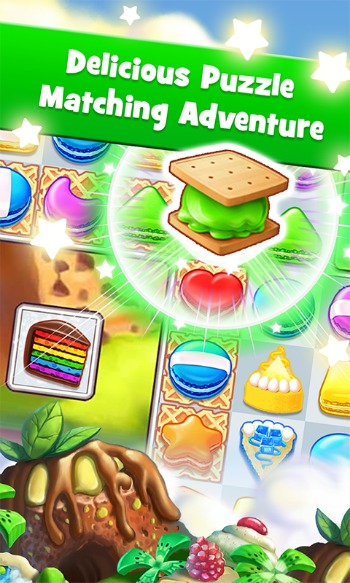 This isn't different from the traditional match 3 game that you know. Cookie Jam would let you match three or more of the same items, in this specific game, these items would be bakery goods like donuts, cookies with jam and more. Candy Crush and Soda Crush players would see a huge similarity in the game aside from the basic gameplay. It also has limited moves, star system and vibrant candy colors. This freemium game is easy to learn and it's familiar, which is an advantage. However, those who are looking for a game that's different from Candy Crush may be disappointed, as this would remind you a lot of the said popular puzzle game.
Luscious Looking Goods
The bakery goods look delicious even though they are not real. This is another hit for the game as the graphics was done well. Even the world where the levels can be seen was also created beautifully. It's an eye candy so it's definitely a winner on this department.
Subtle Background Music and Lively Sound Effects
Even the background music and sound effects would remind you of Candy Crush. Nevertheless, the background music is subtle, which is just right to keep the game livelier and at the same time allow you to focus on your moves and strategize. There are words that you would hear including "Cookie Jam" when you clear the level. These also add to the excitement of the game.
Hours of Puzzle Fun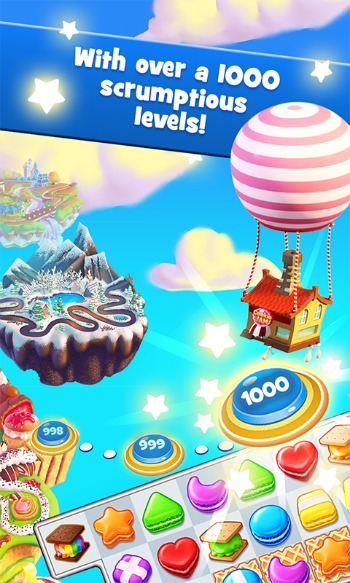 Cookie Jam has thousands of levels available for you to unlock and the game is continuously being updated so you could expect more levels to come. If you really enjoy match 3 games and you don't mind playing another Candy Crush-like game, you could expect hours and hours of puzzle gaming experience. However, just like other freemium game, there are also ads when playing the app.
Thumbs Up
Cookie Jam is a clear winner when it comes to the graphics and sound effects. It's free to play and there are thousands of puzzle levels to unlock giving you hours of gaming.
Thumbs Down
This game has advertisements that could be annoying at times. Moreover, this is also not a unique and fresh game as there are others that are similar to it including the popular Candy Crush game.
The Verdict
If you're looking for a fresh and unique game, Cookie Jam may not be the one for you. However, if you love match 3 games and you don't mind playing an app that's similar to other games under the same genre, this isn't a bad game to add on your device.