Ahoy there me lads and lasses! Yer favorite buccaneer is back for another app review that I will share with ye 'afore me and me crew sail again and treasure hunt. The other time, we had our stop in Japan and stayed there for a few days. This pirate had landlubber friends there who took me to this teppanyaki restaurant. Me love the experience as it was something new to me. The foods were cooked on a griddle and aye it tasted so great! The app that I will share with ye today reminded me of that experience. It's called StirFry Stunts – We Bare Bears and it's from Cartoon Network. Avast ye and let's start the review.
It's Familiar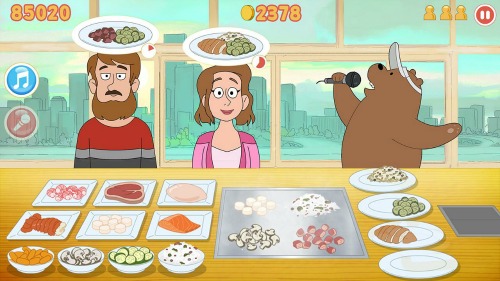 We Bare Bears is an animated TV series in Cartoon Network so those who are fans or have seen it would immediately feel a sense of familiarity on the app. The main character who would be responsible for cooking is Ice Bear. Of course, his friends are also in the game so you wouldn't miss Panda and Grizz. Aside from the familiar characters, another thing that would make it familiar to players is that the basic gameplay is similar to other cooking games like Hotdog Bush. Customers would get their orders and you should serve them before the time runs out.
It's Fun
It has a different setting compared to other cooking games that usually cook on grills or pans. With this one, you'll be cooking on a teppanyaki iron griddle to cook their orders. You'll only have limited ingredients at first, but you could add more to earn more as you play the game. Moreover, you could also enlist the help of Grizz and Panda to entertain your customers to buy some time while preparing their orders. It gets more challenging when more customers get in as it would test your speed and time management. If the time runs out on three customers, the game is over. You could then use the coins you earn to purchase more ingredients or items. However, any remaining coins after you shop would be not be carried over.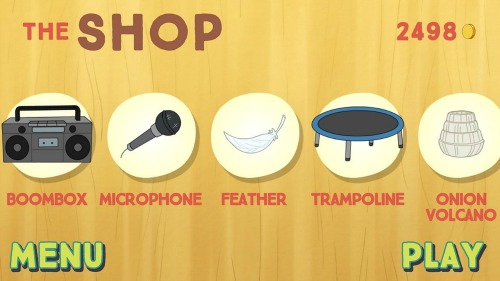 Nice Graphics
If you've watched We Bare Bears, then you could expect similar graphics as your favorite characters would be the stars of the app. Even if you're not familiar with the said TV series, you would still find the graphics good as it's clean and colorful. The customers, ingredients, characters and even the view outside the glass the window look great. The app also responds well when you tap on the ingredients and drag the meals to serve to the customers.
The Ups
StirFry Stunts – We Bare Bears is familiar, especially to those who've watched the series and those who have played cooking games before. It's easy to learn making it appropriate for users of all ages. It has nice graphics and it's also a fun game to play.
The Downs
The app is only available for Android devices as of this writing. If you're using iOS you wouldn't be able to download it.
The Verdict
If you're using an Android device, it's recommended that you give this fun game a try. It's a nice app that would keep you occupied, especially at times when boredom strikes.