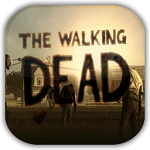 Arrr, the despicable undead, if there were but a more heinous pox on man, I do not know it. Zombies have plagued us for a long time now and so many tales have been told about them. I only play these kinds o' zombie games once in a blue moon. I be not afraid of these shambling monstrosities, I just think that sometimes there be too many of them. O' course, every blue I find that a game will manage to impress me enough so that I revisit the horror genre again. So here be my own little review of the Walking Dead app.
 Beautiful Cell Shaded Graphics
Smart phones have started to use hardware that is relatively powerful, which means they can play 3D games on such a small platform. What does this mean for Walking Dead? Well, it means that you can play the game in all of its cell shaded glory.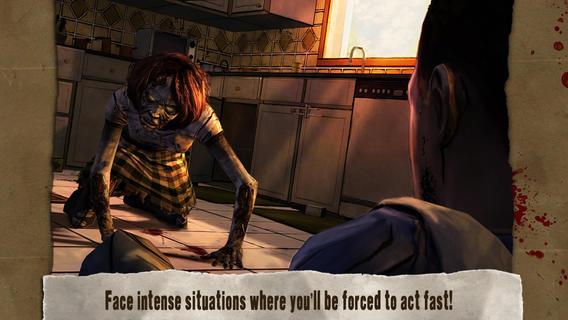 The look of the game is inspired by its own roots; the Walking Dead is still an ongoing comic.So you'll see a lot characters that look like they've been hand drawn. However, if you play this game on an older device you'll see some extreme lag. TWD requires quite a bit of power to run.
The Gameplay
The gameplay mechanics are fairly simple and invoke the old feel of adventure games. There are short puzzles which involve many different items scattered around the level. You'll be exploring for hours just looking around each level. Once you've collected these items, you'll have to use the right item in the right location. You'll also be required to make decisions regarding your group, which is where the best part of The Walking Dead begins. You see, instead of being a game filled with mechanics, TellTale Games have chosen to focus on deep character driven narrative.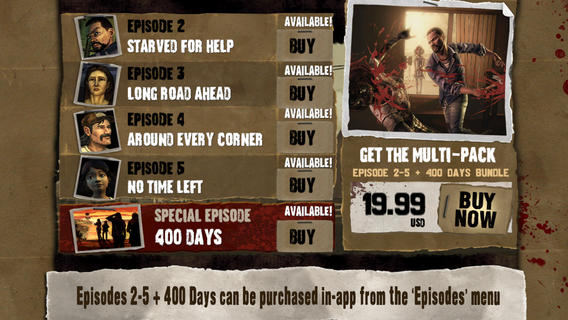 Every decision you make will have consequences and even when you think the choice is small, chances are that it'll visit you again. There's a scene in the game where a young running through the forest gets caught on a bear trap. It's up to you how to free him, but the zombies are closing in, so you have a time limit and the only tool you have is an axe. If you choose to chop his leg off, he will die, and his partner will always be suspicious around you. This isn't even the biggest choice you'll make in the game, and the slow cooking story makes everything feel tense.
The Verdict
Games on the smart phone have always focused on the play side of gaming, so it's rare to see just how well The Walking Dead has been received. It's a narrative game that depends on your investment in the characters. Thank the great writers from TellTale because they've managed to make a great story along with a great game. So yes, you should pick up this set of games; the episodes are free on the play store. The sequel is still underway, so you might have to wait if you eat up the first season too quickly.