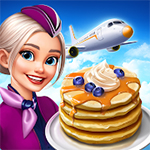 Ahoy there me hearties! Me and the crew are excited to go on a holiday trip, and it will be by air. Aye, we will not be sailing, but we will ride in an airplane instead. We do that from time to time to have a different experience, since we sail most of the time. We did well with our booty hunting for the past months, and we deserve a break. The buckos booked our flight, and in a week's time, off we will go. It's time to relax and unwind, but before that, of course this old salt will not forget writing ye an app review. Since all I can think about is our flight now, let me tell ye about this game called Airplane Chefs by Nordcurrent. Batten down the hatches and let's begin.
Easy gameplay but enjoyable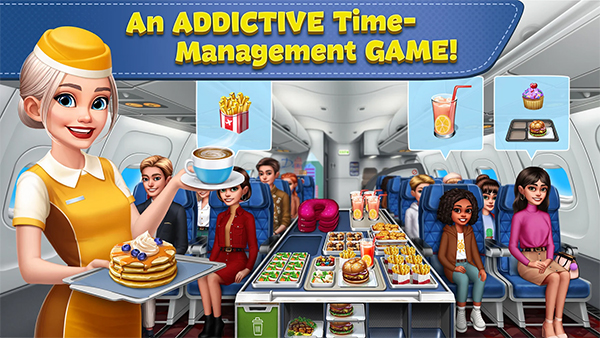 Airplane Chefs is a cooking and time management game in one. If you have played games under this genre before, such as Diner Dash, the gameplay is the same, except that you will be serving different types of foods. Another fresh idea is that the setting is in an airplane, instead of the usual restaurants or food trucks. You will serve the passengers with the foods their order, and you are also the one to prepare them, so you need to have good time management to ensure they are served on time.
Detailed and clean graphics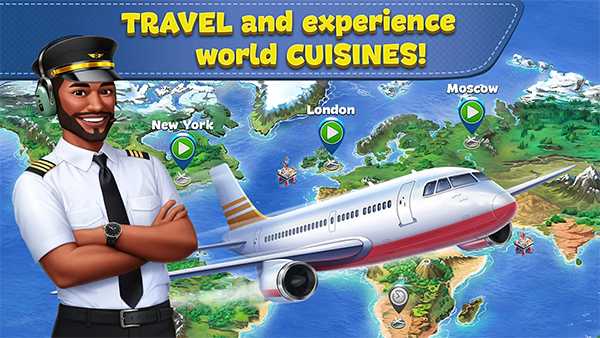 It's like you are in a real airplane with the 3D graphics of the game. The images are clean and detailed, so you will see the foods being prepared. Everything from the passengers to the cooking equipment are eye-catching.
Several levels and items to unlock
There are hundreds of levels, countries, and foods to unlock. You can also upgrade equipment to serve more passengers. Some of the items require coins for purchase or upgrades. However, other need gems. If you run out of fuel, you will need to wait for it to be restored to continue playing, or you have the option to make an in-app purchase.
It's free but gems are scarce
The game is free to download. You earn coins or sometimes gems after completing levels, depending on how well you did. However, the gems are scarce, so it's hard to collect them. It may take time to continue playing if you run out fuel since it needs gem to purchase fuel.
The good
Airplane Chefs is free to play, and it has clean and detailed graphics. It's easy to learn, but challenging and fun. There are several levels, foods, and equipment to unlock.
The bad
The gems are scarce, and fuel takes time restore.
The verdict
Airplane Chefs is highly recommended if you are into cooking and time management game. It has a different setting since it takes place in an airplane, but with the same gameplay as the other games under its genre. You will enjoy the graphics and the foods, cities, and equipment that you can unlock. It may take time to collect gems, or restore fuel, but it's still a fun game to try.