Ahoy, me hearties! Sailing in the seven seas is a lot of fun. But sometimes, me fellow pirates and I also miss our friends on land. That's why our gadgets are very helpful as they keep us buccaneers connected to our lads. We used the gold coins we found on our last treasure hunt to buy our new iPhones. And Yo ho ho! These phones can be used as hotspot.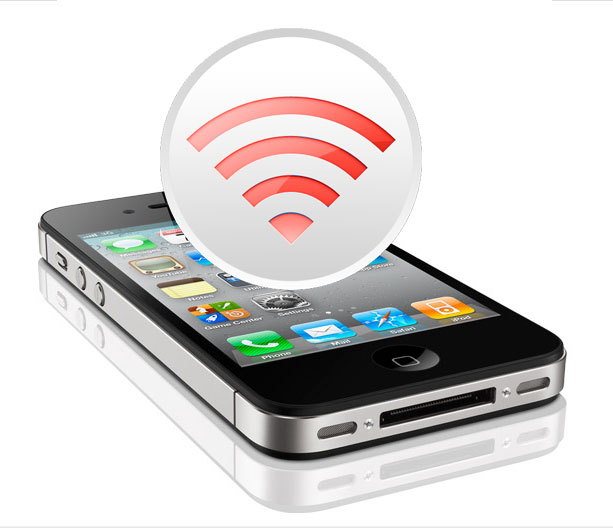 Avast ye, let me tell ye fellows about how you can do it on your device. The iPhone comes with numerous useful features that make it worth buying. One of these features is the ability to convert an iPhone into a personal hotspot.

This means that you can wirelessly share your iPhone data plan with other WiFi capable devices. The ability to share Internet connection over WiFi was first introduced in the iPhone 4 as supported by the iOS 4.3 version. The iPhone 3GS was already capable of Internet connection sharing or Internet tethering albeit limitedly via Bluetooth and USB cable connection. It is however through the latest iOS version, the iOS 6, that this feature has been made more easily accessible.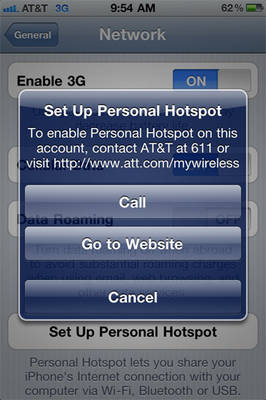 Shiver me timbers! The iOS 6 provides a neat new Personal Hotspot shortcut on the main menu screen so users can quickly turn the feature on or off without having to go deep into the settings and connectivity options. The Personal Hotspot feature is quite easy to use but it requires an active data plan with a tethering option. Mobile phone service companies are quite keen on the usage of their data plans. They only allow Internet tethering or the personal hotspot feature with added fees or through a specific service package. That's why, to sum it up, you will not only need an iPhone that has Internet tethering capability to make use of the Personal Hotspot feature. You will also need a data plan with tethering to share WiFi Internet access legally. Savvy?
Comparison of iPhone Versions
| | | | |
| --- | --- | --- | --- |
| iPhone Version | Operating System | Data Connectivity | Internet Tethering/Personal Hotspot Support |
| iPhone | Upgradable to iOS 3.1.3 | GPRS, HSDPA, WiFi | No |
| iPhone 3G | iOS 3, upgradable to iOS 4.2.1 | GPRS, EDGE, HSDPA, WiFi | No |
| iPhone 3GS | iOS 4.2.1, upgradable to iOS 6.0 | GPRS, EDGE, HSDPA, WiFi | Yes, through Bluetooth and USB Cable only |
| iPhone 4 | iOS 4.3, upgradable to iOS 6.0 | GPRS, EDGE, HSDPA, HSUPA, WiFi | Yes, through Bluetooth, USB, and WiFi |
| iPhone 4S | Upgradable to iOS 6.0 | GPRS, EDGE, HSDPA, HSUPA, WiFi | Yes, through Bluetooth, USB, and WiFi |
| iPhone 5 | iOS 6.0 | GPRS, EDGE, HSDPA, DC-HSDPA, HSUPA, LTE, WiFi | Yes, through Bluetooth, USB, and WiFi |
Steps on How to Use iPhone as a Hotspot with iOS 4.3
If you have the iOS 4.3 version, ye buckos can set the Personal Hotspot feature by going to the Network tab and opening the General Settings app. You will need to set up your iPhone's data plan to enable tethering if your plan does not include tethering yet. Everything can be done quickly especially with the straightforward instructions that pop up on the iPhone screen as you go through the process. Make sure ye lads don't drink rum before doing the steps so ye can follow them properly.
Using iPhone as a Hotspot with iOS 6.0
With the latest iOS version, the iOS 6.0, setting up a personal hotspot can be done instantly. Ye mateys simply need to go to "Settings" then select "Personal Hotspot" to turn the feature on or off. The iPhone itself also has a guide on doing this so there shouldn't be any excuse not to do the setting properly.
Options for a "Charge-Free" Personal Hotspot
Weigh anchor and hoist the mizzen! Like in other devices, you can also do hacks and tricks to avoid paying for additional data plan charges. It is possible to do illegal and warranty-voiding jailbreak in your iPhone. There are many websites that offer instructions on how to get this done. After your iPhone gets jailbroken, an application like Cydia will be installed. Cydia provides access to apps specifically created for jailbroken iPhones.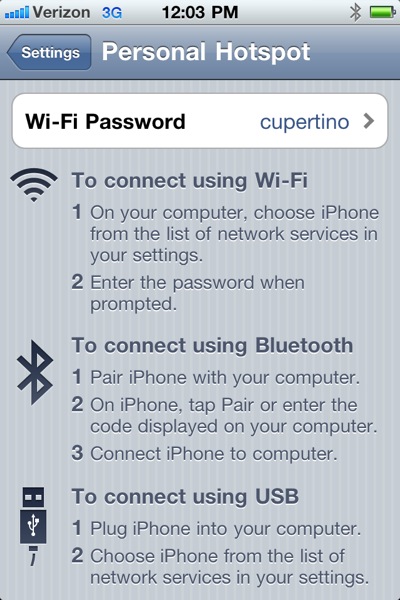 You will need to download MyWi from Cydia to start Internet tethering without additional charges. MyWi is a $20 hotspot app but is available for a free trial. There are other options for illegally enabling charge-free personal hotspot on your iPhones. Cydia and MyWi are just some of them.
Maximum Number of Simultaneous Hotspot Connections
If ye pirates are using the iPhone 3GS, the maximum number of simultaneous connections you can have is two: through Bluetooth and the USB cable. For iPhone 4 and iPhone 5, you can have more with the addition of WiFi personal hotspot connections. Depending on your mobile service provider, you can simultaneously connect three or more devices to your WiFi iPhone hotspot.
Reminders
It is important to take note that enabling the Personal Hotspot feature can mean higher power consumption for your iPhone. Blimey! It is more or less similar to continuously using your GPS. It can drain your iPhone battery faster. Tethering via Bluetooth, on the other hand, can be more power consuming. So if you have an iPhone 3GS, it would be better to use the USB cable to share Internet connection. Additionally, be sure to put a password for the hotspot you make. You may end up unwittingly sharing your connection to strangers and draining your batteries more quickly.
Being able to use an iPhone as a personal hotspot offers various advantages. For one, it provides the convenience of not needing an additional device to enable multiple other devices to have access to the Internet. For instance, you can allow your WiFi laptop, notebook, tablets, and portable game consoles to simultaneously go online even if you only have 3G or HSDPA signals available. Ye buccaneers also have the convenience of wireless networking.