Ahoy there fellas! This App pirate is up for another adventure. This buccaneer is excited to bring home some booties. After treasure hunting, I will buy a digital camera to take better photos on every place that we go to. But as for now, the camera feature on my smartphone will do.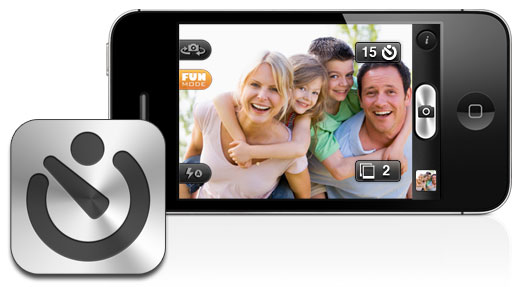 This bucko loves taking pictures of our adventures. My parrot friend loves being on the photo. You would always see him on most of the images I shot on my smartphone. If ye lads don't have a digital camera like me, you can still get great photos by following some of these tips.
Tips for Taking Better Timed Photos on Your Smartphone
Use Camera Timer
Not all smartphones have camera timer. But if yours have this feature, take advantage of it. Read the instructions on your phone manual on how to take timed photos on smartphone. The step by step procedure may vary from one phone to another. But generally, you need to access the timer feature and choose the settings that you prefer. Select the delay, which is the time it would wait before it takes its first shot. Choose how many shots you would like to get, as well as the interval between shots. Before tapping on the shutter button, position your camera on a flat and steady surface. Make sure that you are getting everything that you would like to include in the photo. Even if you are not joining the picture, you can still do this, especially if you have shaky hands.
Adjust Settings
Check the settings of your camera. Choose a high resolution for the images taken so you can get the best possible quality. Not all cameras are automatically set on this setting. So take time to check yours. This will only take a few seconds. But the improvement on the quality would be huge.
Do Not Zoom
Avoid using the zoom feature when taking photos on your smartphone. It is because this feature does not really zoom in the image like on digital cameras. Rather, it just crops the photos making it pixelized. Instead of using zoom, get close to the image. This way, the quality of the photo will not be affected.
Shoot with Natural Light
As much as possible shoot with natural light as the result will be much better. If it is daytime, go out when taking photos. Of course, this does not apply during the night. If it's night time, find a well lit room instead.
Best Camera Timer Applications for Smartphones
As mentioned, not all camera phones have timer. The good news is that there are several applications that you can use to add this feature on your device. The steps on how to take timed photos on smartphone using these apps are easy to follow. It is usually just the same as using a built in camera timer. But instead, you will be accessing the app and adjust its settings. Here are some of the best timer apps that you can download for your camera phone.
Camera Timer!
This is an application for iOS users. It offers two shooting modes, which are single shot and multi shot mode. The single shot mode lets you select the delay before a picture is taken. This can be from 1 to 60 seconds. The multi shot mode is for continuous shots. It also lets you select the delay before the first picture is taken, as well as the number of shots that will be taken and the interval for each shot.
TimerCam
This is another application for iOS users. The user interface of this app is simple and easy to navigate. Choose the delay before the first picture is taken, which can be 5, 10, 15 or 30 seconds. You will also hear a sound 3 seconds before the picture is taken so you can be ready for your best shot. You can choose to have your flash on or off. It also allows the use of both the rear and front camera. Most applications support only the rear camera. The photos are saved on your camera roll so you can access them anytime.
Timer Auto Camera
This is an application that you can get for free if you are an iOS user. This is similar to the TimerCam application as it also allows 5 to 30 seconds photo duration. Front and back camera are both supported, as well as the flash on and off feature.
Camera Self Timer
This is a simple but effective application for Android users. Select the interval before the first shot is made. You can preview the photos using the phone's gallery function. Images are saved on the memory card under the Camera Self Timer folder.
Self Timer
This is an application for iPhone and iPad users. Choose the delay from 3 to 15 seconds. Get 3 to 4 continuous shots and review them before saving on your phone. It also supports geo-tagging so your location will be saved on the information of the images. It also allows easy sharing of photographs on e-mail and social networking sites like Twitter and Facebook.
CamTime
This is only for jailbroken iPhones as it is not supported by the iOS operating system. After installing this application, a new timer button will show next to the shutter button. Pressing the timer button will give you the option to set the delay before the first shot is made. This is also applicable when taking videos. If you accidentally hit the timer button, you may hit the cancel option to close it.
CamTimer
This is another option for Android users. This application allows 5, 15 and 30 second delay. You will hear beeps 3 seconds before the image is taken so you can get ready. It supports the front and back camera and allows taking up to 4 photos continuously.
Clean the Lens
Don't forget, cleaning the lens will give you clearer shot. This may be an obvious tip. But then again, a lot of people still forget to do this basic thing. Any smudge on the lens would affect the quality of the image. So if you are wondering why the images are blurred when your hands are steady taking the photos, the culprit may be your dirty lens. Clean the lens with a clean and soft cloth. This is to prevent the lens from being scratched. A scratch on the lens would permanently damage it and could have a negative effect on the pictures being taken.