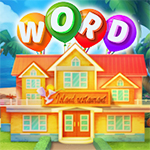 Yo, ho, ho, and a bottle of rum. Ahoy there me lads and lasses! It's me again, yer friendly app pirate ready to give ye another app review that me know ye have been waiting for. I just got back on the ship with some of the crew. We dove down Davey Jones' locker and we had such great fun and amazing finds. I haven't had rest yet, but that's okay. This buccaneer still have a lot of energy. So let's get down to business, and begin another review now. We'll talk about this app called Alice's Resort – Word Puzzle Game by WePlay Word Games. Batten down the hatches and let's start.
It's a mix of word and design game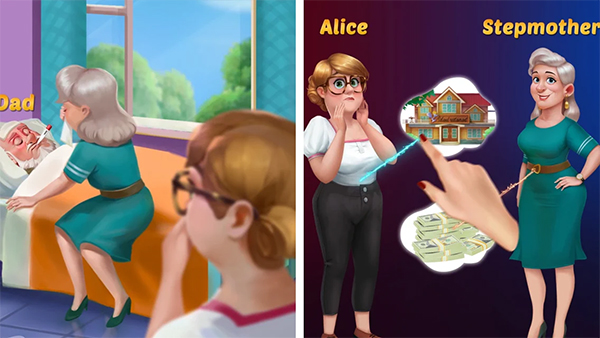 If you love word puzzle and design games, you will be interested in this game because it's a mix of the two games. Like most word puzzle games, you need to swipe the letters to form the words that you need to find in the level. However, in some levels, there are words that are in the dictionary that it doesn't seem to accept. Although it may not be the specific word that it requires for the puzzle, it would be great if you will get bonus points for those words. As you complete levels, you earn stars and coins that you can use for the design part of the game. You will repair and redecorate an old restaurant and bring it back to its former glory.
It has a story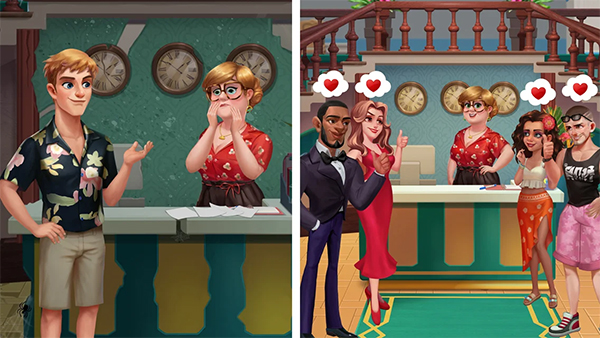 It's not just a game, but it also has a story. It starts with the main character Alice with her parents telling her that they are about to sell the restaurant. However, Alice decided to do something about it, and update the restaurant to start serving again. Your role is to help Alice do that. You will meet different characters along the way, and there will be dialogues, so it would not just be about playing, but you will forward to what will happen next in the story.
It's content rich
There are a lot of upgrades and decoration to do in the restaurant, and you will discover them as you play through the game. You will need stars and coins to unlock new decors, so you have to keep playing the levels to get what you need.
It's free with several levels
You can download the game for free. If you want to speed things up and you want to remove the ads, there are in-app purchases available that will require real cash. However, if you don't want to pay real money, you can still play the game without problems.
The good
It's free and it has a mix of word puzzle and decorating games. It also has a story that you will look forward to unfold. You can unlock various content along the way and decorate the restaurant to your choice.
The bad
There are some words that are present in the dictionary that the game doesn't accept.
The verdict
If you love word puzzle and decorating games, it's recommended that you download and play Alice's Resort – Word Puzzle Game. It's free and fun. You will not just enjoy playing, but you will also be following a story unfold.