Yo, ho, ho, and a bottle of rum. The crew and I thought of having a different kind of dinner last night. We decided to turn the deck into a restaurant. It's very seldom that we stop by land as ye lads and lasses know, so we sometimes miss going to fine dining restaurants. We even dressed up and wore suits! It was a fun night that was full of wines, foods, and laughter. The app that I will share with ye today is also about restaurant. It's called Alice's Restaurant by WePlay Word Games. Avast ye and let's start.
It has a story
The game starts with a story so you will know what happened why Alice had to take over the restaurant. It was not doing well and her parents wanted to close it, but Alice wanted to save it, and you will be there to help her. There will be different characters that Alice will meet, converse, and work with along the way. You will not only play the game but there is also a story to follow. So you will look forward on what's next.
It's a combination of makeover and word game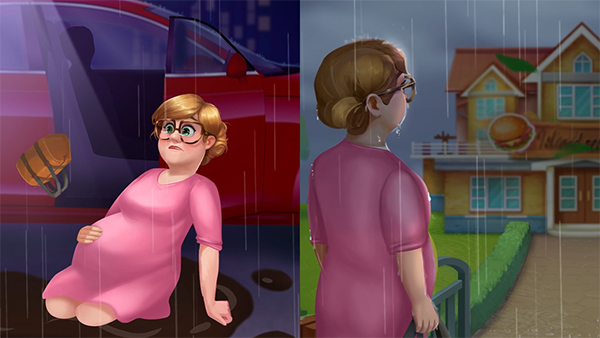 You will solve word puzzles to earn stars and coins, which you will need to complete tasks and get new items. Find the words in every puzzle then perform the tasks to upgrade the look of the restaurant, and also unlock recipes to serve clients. If you are into restaurant and word games, this app will give you both. However, some of the words are not accepted even when they are in the dictionary.
There are various tasks to do
As mentioned, there are different tasks to complete. You will not be bored because of the variety. There are so many things to do in the restaurant, so you can expect plenty of playing time and perform different activities that are unique from each other. If you do not like repetitive tasks, this is something for you.
It's free with in-app purchases
This game is available for free. You can download and keep playing the game without spending anything, but it also has an option to make an in-app purchase. But you are not forced to make an in-app purchase if you don't want to since you can unlock other items in the long run. You just need to be more patient.
The ups
Alice's Restaurant has amazing graphics and it has a story to follow. It's also a combination of puzzle and restaurant games. It's also free and there are various tasks and items to unlock.
The downs
Some of the words are not accepted even when they can be found on the dictionary.
The verdict
Alice's Restaurant may have a little issue when it comes to the words that it accepts, but overall it's a great app to add on your list. It's free and it has different tasks, and items to unlock. There is also a story to follow.