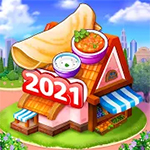 Yo, ho, ho, and a bottle of rum! Ahoy there me hearties! Yer favorite app pirate is here again. Me know ur have been waiting for another app review. I'm done cooking for the crew's meal for today, so this bucko is now free to share an app review. If yer wondering if me cooking is good, of course it is! I'm not just good in booty hunting but in the kitchen too. So let's go ahead with the review of this app called Asian Cooking Star by TheAppGuruz.
Lovely graphics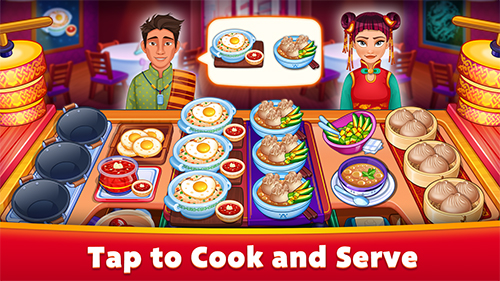 The colorful graphics is pleasing to the eyes. There are different restaurants to unlock and each has its own list of menus. You will also get to unlock different recipes and upgrade items. The restaurants have their own themes, so you will be serving foods popular for that theme. Some of them are Chinese, Indian, and Thai cuisines. It's exciting to see the different local cuisines that you can explore.
Easy to play hard to master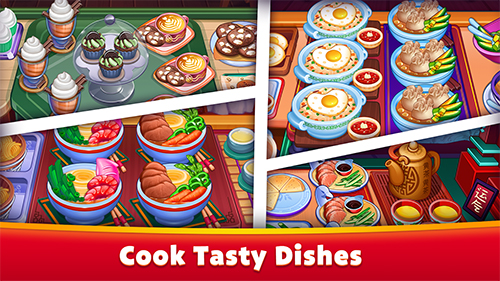 It's a time management and cooking game in one. If you have played this type of game before, the basic gameplay is the same. Prepare the foods and serve customers as quick as possible. There are only a specific number of customers per level and you must earn a certain amount of coins. What makes this game different is that it's fast paced. If you're slow, you might not collect enough coins to move to another level. It gets more challenging as you progress since you will be serving more clients and there will be more variety of foods to serve.
Gems are hard to collect
You earn gems by watching video ads. There are items that you can only unlock or upgrade using gems so you need to be careful when using them. There are in app purchases to get gems but you can also play without spending real cash, although it may take time to collect the gems that you need.
The good
This game is free to play. It has lovely graphics and it's easy to learn. There are different restaurants and recipes to unlock, and equipment to upgrade. It is fast paced making it more challenging.
The bad
The gems are scarce so it may take time to collect them without making an app purchase.
The verdict
Asian Cooking Star is highly recommended for those who love cooking and time management games. It is rich in content allowing you to explore different Asian cuisines. It may have scarce free gems but with patience you can still enjoy playing without spending real money.