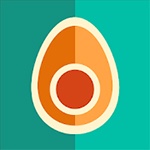 Yo, ho, ho, and a bottle of rum. Ahoy there me lads and lasses! It's me again, yer favorite app pirate ready to tackle another exciting treasure hunt with the crew and me parrot pet. When we get very busy with booty hunting, me often forget to exercise. That's one thing that me want to include in me daily routine, as me need to take care of me health so I can be fit and healthy for all the adventures that we will face. Me found an app to help me stick to that habit, and it's the one that I will share with you today. It's called Avocation by Mindvoll. Batten down the hatches me hearties, and let's start.
It has appealing visuals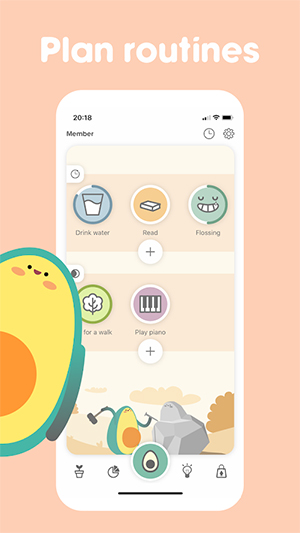 The user interface is clean and it's an eye-candy. Most of the colors used in the app are pastel colors, so they are easy on the eyes. The cute icons will give you an instant idea what the options are for. The adorable avocado character at the bottom of the screen gives that charming vibe. Even if you are just looking at the app, the visuals exudes that relaxing feel.
It's straightforward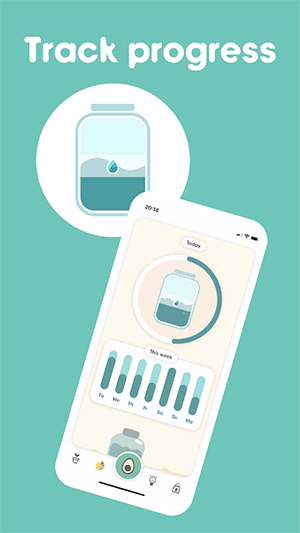 You don't need a tutorial to use the app because it's very straightforward. When you load it, you will see a plus sign that you can tap to start creating a habit. You just need to write the name of the habit and choose your settings. It gives you a reminder so you don't forget about the task that you need to make. It also allows customization as you can choose the icon and color for every task.
Simple but does its work
The app is designed to help you develop a habit, and it works as designed, of course as long as you do your part. It will remind you on the schedule you chose for your tasks so you won't forget them. It also gives you motivation because you earn water as you complete tasks, which you can use for watering your plant. Not doing the tasks will leave you with not enough water, so your plants may wither.
The free option has limits
You can use the app for free, although it has some limits. You can only create up to 5 habits in a free account. If you want to add unlimited habits, you need to use the premium version, and that requires you to pay with real money. If you don't want to spend anything, and you only have a few habits that you wish to develop, the free version will do. Plus, it's informative because it has a feature that gives you more information about the benefits of developing a habit. It's also another motivation for you.
The good
Avocation is free with simple user interface that is visually appealing. It's easy to use and it effectively works as designed. It comes with a feature that gives you more information about the benefits of developing a habit.
The bad
The free version only has limited number of habits that you can add.
The verdict
Avocation is a free app that is recommended if you want help in developing a habit. It's easy to use and it has adorable interface that makes you want to use it more. It's simple yet it works as designed.