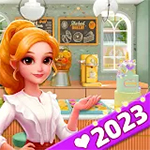 Yo, ho, ho, and a bottle of rum. Ahoy there me mateys. I hope that you are having a sweet day because the crew and I are having one. We baked some cakes that are sweet and delicious. Aye, we buckos are not just good in finding booties, but in everything including baking. You may not know it but I almost opened up a bakery shop. But the ocean and treasured called me, and here I am. But I did not lose my passion in baking so we often bake in the ship, especially we don't get to stop on land much to try some baked goodies. But before I go on and on about me love for baking, let's get to the part that I know you are awaiting for. Let me tell ye about this game called Bakery Shop Makeover by Zymobile Limited for this app review. Avast ye and we'll begin.
It's free and ads are not too much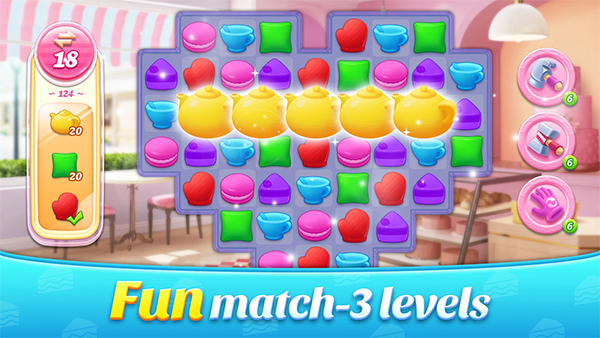 There's no need to spend anything to download and play the game. Although you will get advertisements throughout the game, they are not as intrusive like the ones in other games. So, it's not too bad, and you can still enjoy playing.
It has lovely graphics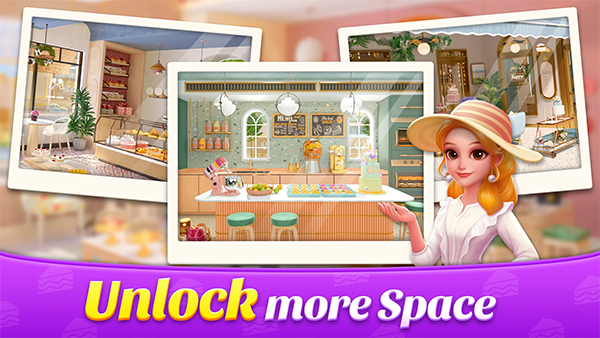 This is a great game for those who love eye-catching artwork. The design options are fabulous, so even if there are only a few of choices for each item, it's still not bad since they are lovely. It has a detailed graphics, so you get to design all parts of the bakery, from the main room itself to the kitchen. Once done with the bakery, there are other spaces to unlock, although not all of them are bakeries.
It's a design and match-3 puzzle game in one
If you love design and match-3 games, this app offers both. You get to enjoy designing bakeries and other spaces, and also play match 3 puzzle. The puzzles are where you earn coins that you need for paying for the items when decorating.
There are many spaces to unlock
As mentioned, you can decorate many spaces. Once you complete one, you will unlock the next one. However, although the title says "Bakery Shop Makeover", not all spaces are bakeries. For instance, there are studios, restaurants, and cabins. However, if you are into designing different spaces, then you'll enjoy this one.
The levels get more difficult and items get more expensive
The level gets harder as you progress in the game, which is okay if you are up for the challenge. It also prevents the game from being boring. However, the items also get more expensive, which makes it also slow to progress.
The good
The game is free with just minimal amount of ads. It also has amazing graphics with several spaces to unlock. It's a design and match-3 puzzle game in one.
The bad
The prices of the items can get expensive on the higher levels making progress slower when you reach those parts.
The verdict
Bakery Shop Makeover is highly recommended if you love designing spaces and match-3 puzzles. The design options are gorgeous and there are many spaces to unlock. It's also free, and you will not be bombarded with ads.