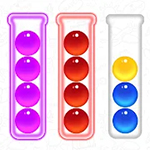 Ahoy there me lads and lasses! It's me again yer favorite app pirate getting ready for another adventure around the seven seas. While on our way to our next stop, me and the crew are looking for ways to kill time. As for me, ye know what I love doing. Aye, that's playing games, and of course writing an app review for ye hearties. Let's go straight to reviewing an app now. I'll tell ye more about this app called Ball Sort Puzzle by IEC Global Pty Ltd.
It's simple yet challenging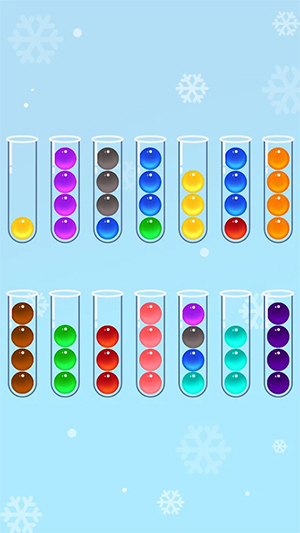 The gameplay is simple. There are different colors of balls in the tubes, and you have to sort them so they same colored balls are in the same tube. While the idea is simple, it's different when you start playing. You'll find that the execution is more challenging than the thought of playing it. It will require some effort and time to complete a level. Although challenging, it is also relaxing as it takes your mind away from other things, and just focus on the game. Plus, it is also not frustrating, especially that there is no time limit.
It has average graphics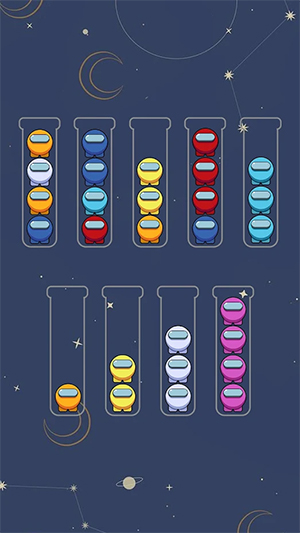 There is really not much going on with the game when it comes to graphics. It's straightforward and whatever are there are the objects that you need to play, which are the tubes and the balls. The tubes are clear, just like test tubes that you may have seen in your science lab class.
Hundreds of puzzles await you
There are hundreds of puzzles in the game, which give you plenty of playing hours. Since more levels are being added by the developers, you can expect to have it around for quite some time. As mentioned, it doesn't have a time limit, so you can play on your own pace.
It's free but with terrible ads
You can download and play the game without spending any money. There are in-app purchases available, but you are not forced to buy something as you can keep playing the game for free. The downside is that it doesn't just have ads, but the ads are long and you have to watch them until the end before you can continue playing. There are several of them, so it can be frustrating.
Thumbs up
Ball Sort Puzzle is a simple game that is easy to learn, but comes with a challenge. It has simple graphics that are down to the basic that it needed, which work as you can concentrate on the game. There are also hundreds of levels and you can play on your own pace.
Thumbs down
The graphics are terrible as they pop-up often, and you also have to watch until the end of the video ad before you can continue.
The verdict
Ball Sort Puzzle is recommended if you want a game that is simple to learn, but comes with a challenge, but still not too difficult to play. It has hundreds of levels that you can play on your own pace. It may have terrible ads, but it's free, and fun, so that may be something you can look over.