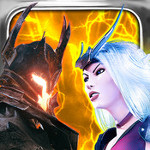 Arrrr! Ahoy there lads and lassies! It's me again, your one and only app pirate, bringing you my latest finds from the seven seas of the app world! Today, I bring yet another epic swashbucklin' adventure into your gadgets with my latest discovery. Epic adventures. Lads and lassies from beyond the sea. Weapons you've never seen before. A wide range of unique attacks. All these and more are in store for you in my latest app find –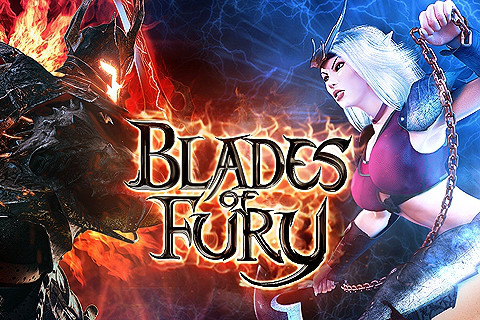 The Game
If you're a fan of Soulcalibur or Street Fighter, then this app might just remind you of those two.  It's basically an arcade-style fighting game made especially for your iPhone.
In this game, you get to be one of ten different characters with their own weapons, unique range of fighting attacks, and 2 sets of costumes to choose from.  Each character has his or her own personal background story and reasons for engaging in battle. The characters have their own attacks, 20 each to be exact, for you to remember. The game allows you to play 4 modes: Story, Arcade, Survival, and Practice.
I'm sure all you lads and lassies out there are wondering about the controls.  There are 2 options for the controls: swipe and virtual pad.  Swipe is quite difficult to manage, especially for someone like me who's a fan of Street Fighter, so the virtual pad would be my preferred control option. I'm sure most of you would go for the virtual pad as well.  If I may just say so myself, this app has one of the most manageable controls, which is great especially for first-time players.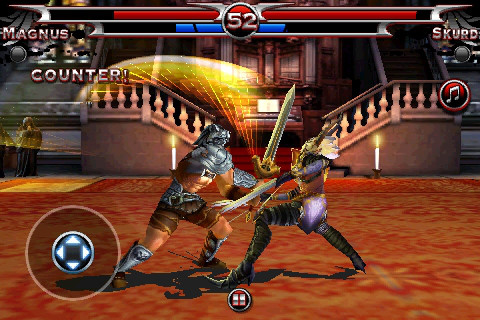 The Art of War
The app displays good 3D graphics. The characters are good, as well as the fighting arenas, which will definitely take you to new places far beyond the seven seas.  The lighting is good as well. Personally though, I feel that it lacks the vibrance that Street Fighter has in terms of color, but this is one very minor detail.  In fact, this minor detail is quite negligible, and I could be saying this only because Street Fighter gives off a very nostalgic feel which traces back to its Family Computer days. After all, once you start playing, the only thing you will really care about is beating your opponent. Arrrr!
Let the Fury Begin!
Blades of Fury is a game that will definitely be enjoyed by both hardcore gamers and beginners.  Beginners will survive by just aimlessly (but forcefully) pressing all the buttons all at the same time, attempting to make a combo of sorts.  The controls are quite easy to manage so it is definitely worth a try for beginners.
For the more advanced players, there's an opportunity to strategize and there's the challenge of remembering the combos and mixing and matching them for the right occasion.  One thing that advanced players might complain about is how easy the game can sometimes get.  For instance, a magic attack removes half of your opponent's life, which might not be much of a challenge for advanced gamers. But maybe it's a nice change from overly challenging games? Arrr!
The 3D graphics are good, and at par with most arcade-style fighting games. The fighting arenas are good to look at and so are the characters.  The soundtrack definitely gets a two thumbs-up from me, but if you do get tired of the soundtrack, there's an option to play music from your own music list, which is not a bad feature at all.
What's good to see here is the multiplayer option, which you can use if you have another friend with an iPhone.  All you have to do is be on the same Wi-Fi connection so you can fight against each other.  In future updates though, I hope to see multiplayer games versus other players online.
If you're an avid fan of arcade-style fighting games, then this one is definitely worth adding to your collection of games, and spending $4.99 is not a problem.  For beginners who are just curious to try, check-out the free version of the game, and you'll probably want to purchase the full app eventually.