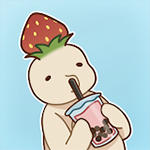 Ahoy there me lads and lasses! Yer friendly app pirate is here again ready to take ye in another booty hunting journey around the seven seas. The crew and I are ready, and so is me parrot pet. Since our next stop is still a bit far, we decided to clean the good old Jolly Roger. Since we all got tired, we decided to reward ourselves with some drinks. We learned making these drinks with boba pearls in one of our stops. We loved it so much that we had to learn how to make it, and here we are enjoying this special drink while in the middle of the ocean. Since we have plenty of time, let me give ye an app review that me know you're waiting for. So, listen up me hearties and let me tell ye about this app called Boba Story by B-Tech Consulting Group.
It's free with minimal ads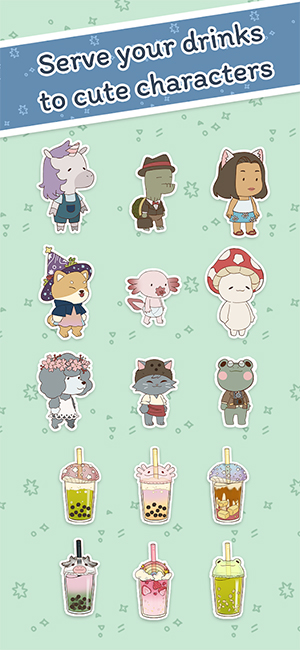 Boba story is a casual game that you can get for free. There are no in-app purchases, so you can just really enjoy playing at your own pace without having to worry about upgrades you need to do right away or anything that could make you feel you're being pushed to spend like with other free games. It also has minimal ads, so they are not a bother.
It's free with cute art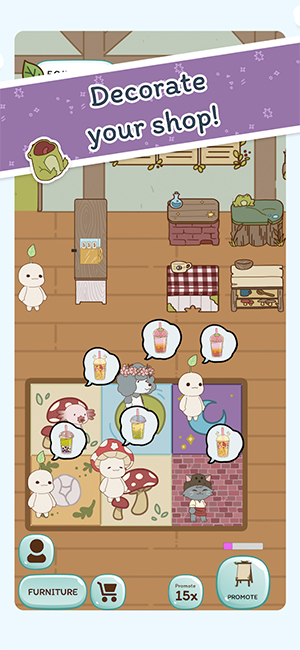 Every art you will see in the game is cute, from the characters to the drink and foods. You get to design the boba shop and even make your own drink to add in the menu. Just looking at the images is already relaxing. So, if you are into pretty graphics, you will not be disappointed with it.
It's good enough for wasting time
It's not really that challenging as there's no time limit or lives to lose. You just keep playing as long as you want. But it's a good way to kill boredom or pass time. It's mostly revolves around expanding the shop to serve more customers but not really about preparing the foods or drinks yourself.
There are various things to unlock
There are many things to unlock in the store like new drinks, foods, and even helpers. However, if you are a frequent player that plays for hours, you might unlock everything, so you have to wait for the new updates for new items to unlock. It gets a bit boring when you unlocked all and there's no new item to look forward to.
It sometimes lags
There are also times that the game lags. So, you may need to restart it to proceed. It can be annoying when it does that.
The ups
Boba Story is free to play that doesn't force to spend real money since there are no in-app purchases. The ads are also minimal and it has cute art that will make you feel relaxed. It's a good time-waster and there are various items to unlock.
The downs
It sometimes lags and it may be too easy for those who are looking for a real challenge.
The verdict
Boba Story is recommended for players who are looking for a casual game to pass time. It's free with minimal advertisements, so you can focus on the game. It has cute artwork with various objects to unlock.