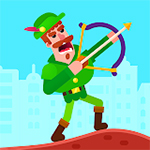 Yo, ho, ho, and a bottle of rum! Ahoy there me lads and lasses! Me and the crew just got back from an incredible treasure hunt. Not only did we find interesting objects, but we also had a great experience shooting birds and wild animals. Aye, ye know how skilled we are in all things. We did not find it dangerous, but instead we had so much fun. Shooting is one of our favorite pastimes. We sometimes use guns and at times bow and arrow. Even in games, we also enjoy those kinds of things. If you hearties share that same interest as us, you will love this next app that we have for review. Listen up as I tell ye more about the game called Bowmasters: Archery Shooting by Playgendary Limited.
It's fun and challenging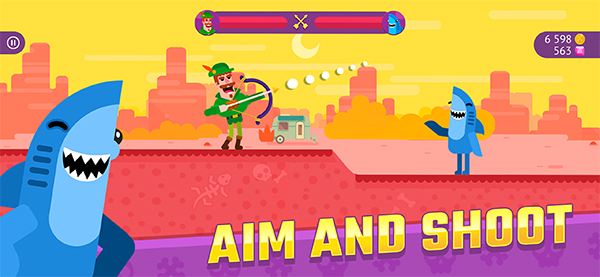 If you are into aim and shoot types of games, this is a great option as this is its basic gameplay. It's somehow similar to the popular classic bubble shooter games and Angry bird games where you aim at your target and consider the trajectory to hit it. The difference is that you are not just shooting on bubbles or birds, but on different enemies. It has the right amount of challenge, but it's not frustratingly difficult.
There are plenty of weapons and characters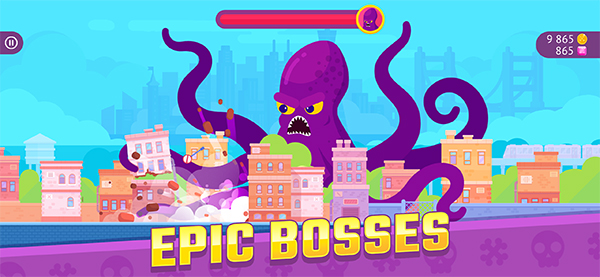 As of this writing, there are over 60 characters and over 60 types of weapons to unlock. It adds a lot to the likeability of the game. It makes it more exciting, enjoyable and interesting as you will see different characters and they also use various weapons.
There are different game modes
Besides having different characters and weapons, another thing that gives this app variety is the game modes. There are various game modes available, although only one is available at first, which is the one where you play against the computer. You get to unlock other modes as you progress, and you will have more options, which make the game more replayable.
It's free but the ads can be ridiculous
You can download and play the game for free, and you can also win rewards, like coins or characters. However, the ads can be too much. There's an ad that would play after every match, and it seems like an ad also plays in whatever you do. There are even ads that you can't skip, and those you would need to keep playing. It can just take more time watching the ads than playing, especially since matches are often short.
It has superb graphics
We can't complain about the graphics because it's well made. The drawing is neat and it's pleasant to look at. Even when blood splatters when characters are hit, it still doesn't look or feel gory.
The good
Bowmasters: Archery Shooting is free and it has outstanding graphics that don't look gory even when characters are hit by weapons. It's fun and challenging, and there are various characters, weapons, and modes to unlock.
The bad
The ads can be too much as they appear in almost everything that you do.
The verdict
Bowmasters: Archery Shooting is highly recommended for those who are into aim and shooting games. Several characters and weapons await you, and there are also different modes that make the game more exciting. It's free and you would love the neat drawing.