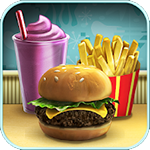 Yo, ho, ho, and a bottle of rum! Ahoy there me lads and lasses. It's me again, yer friendly pirate and we are about to explore an island that we believe buries a lot of treasures. Me and the crew are very excited. But don't worry because we still have around a couple of hours before we reach the island. That means this bucko still has ample of time to do an app review for ye. Speaking of which, I have one ready for ye hearties. So batten down the hatches and let's begin with the review of this game called Burger Shop by GoBit Games.
Old school graphics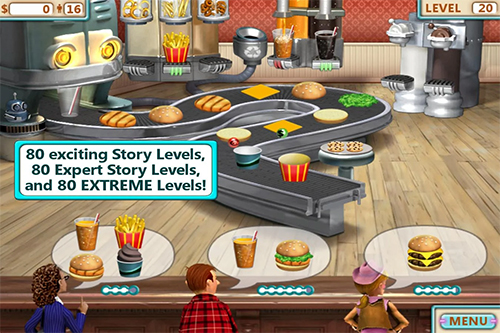 The graphics will remind you of the classic burger shops back in the days. It is nostalgic and the retro feel gives you a breath of fresh air from the 3D games that are popular nowadays. It's simplicity gives it an edge for some reason. Aside from the classic burger shop look, it's also witty how every end of the level it shows the amount you earned on a receipt. You will not just be serving burgers, as there are other items that you can add on your menu as you move forward with the game.
Different modes available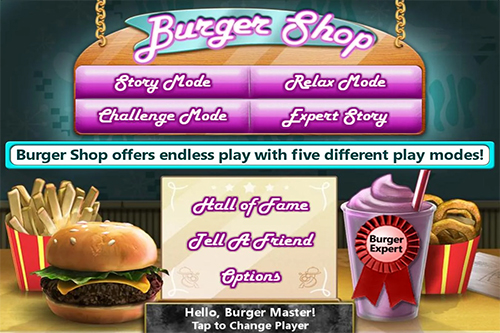 There are different modes to choose from that include story mode, relax mode, challenge mode, and expert mode. Whether you want to follow a story or challenge yourself, there is a mode that is right for your gaming mood. You can also go back and forth among these modes and you can play the previous levels you completed again if you want.
Easy to learn but hard to master
The game is similar to other restaurant management games. If you played them before, you will know how to do it right away. Even if you haven't played one, this game comes with a tutorial, and you get to try it while you are given the instructions. You will easily get the hang of it. Serve the customers their orders as soon as possible to earn more. As you have more items to choose from and also more customers to serve, the levels get harder.
Free with minimal ads
The game is available to be downloaded for free. There are in-app purchases, but you can still finish the game without having to spend any real money. It also comes with ads, but you will not be bombarded by them, so it wouldn't be a problem, especially the app is free.
The good
Burger Shop is free and the ads are not too much. It has classic graphics, and comes with different modes and several levels. It's easy to learn but hard to master.
The bad
There are levels that are too hard to pass. It can be frustrating, but if you are after a challenge, then this might not be a drawback for you.
The verdict
It's recommended that you download and play Burger Shop if you are into restaurant management games. It has different modes and several levels giving you unlimited playing time. It's simple to learn, but it is also challenging.