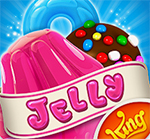 Ahoy there me hearties! Yer favorite friendly pirate is here again ready to give ye another app review. I've been playing a lot of games, and I somehow missed the old ones I used to play. So for this app review, this bucko decided to go through one of the releases of one of me all-time favorites, which is Candy Crush! Batten down the hatches and let's start the review of this game called Candy Crush Jelly Saga by King.
It has adorable graphics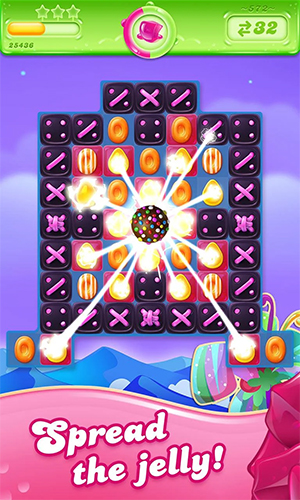 King is known for its exceptional graphics and its Candy Crush game is one of its most adorable when it comes to this department. The Jelly Saga kept the same images, designs, colors, and feel in general. You will know right away that it's a Candy Crush installment in one look. The difference with this one is that you will see jellies bursting during the game.
Same basic gameplay as other Candy Crush games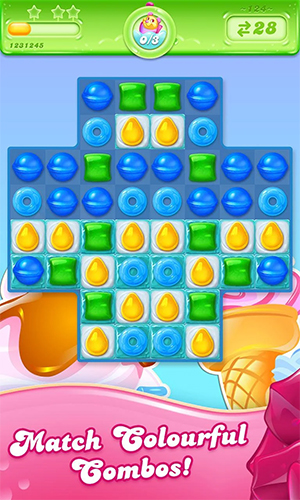 If you played any Candy Crush game before, you will instantly be familiar with its gameplay as they are basically the same. You need to burst jellies by matching 3 or more of them. Each level has specific goals and you also have limited moves or you may have a time limit. Even if you haven't played one before, there's a tutorial in the first few levels so you will understand it right away.
It has its own new features
This version has new features that are not present in the original release, like the 1 versus 1 mode where you can play with other players real time. There are also now boss levels where you will play against the Jelly Queen taking turns and seeing who will win. These new features make the game more enjoyable and interesting.
Other levels can be extremely hard
There are hundreds of levels to play, but some are too hard to pass. Expect to see yourself repeating them several times. Although, it's free to play, you may be tempted to make in-app purchase for boosters to pass them.
The good
It's free and it's familiar with Candy Crush fans. It has new features that are not in the first Candy Crush game, and it also has the most adorable graphics and animation.
The bad
Some of the levels can be frustratingly difficult. So, you may find yourself repeating them several times, especially if you don't have boosters.
The verdict
Candy Crush Jelly Saga is recommended for Candy Crush fanatics looking for a new version to play. Even new players will enjoy with its easy to learn but challenging levels, and its adorable graphics. It's also free to download and play. There might be some drawbacks like the very tough levels, but if you are into challenge, it may even be something that will interest you. It also has something new to offer besides the usual match 3 puzzle game, as there are boss rounds where you can play against the Jelly Queen, and a mode where you can play with other players in real time.