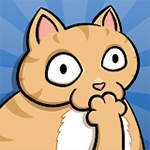 Yo, ho,ho, and a bottle of rum! Ahoy there me lads and lasses! Yer friendly app pirate is ready to give ye another app review. Did ye know that I used to have a cat before joining the crew to explore the seven seas and go booty hunting? Of course, I'm so happy that me have me parrot pet with me. But sometimes, this old salt also tend to miss me old cat. Good things there are games about cats that I get to play, which makes me feel that I'm playing with me old pet, and I will share one with ye. Listen up me hearties as I tell ye more about this game called Clumsy Cat by Dingo Games.
It's a unique game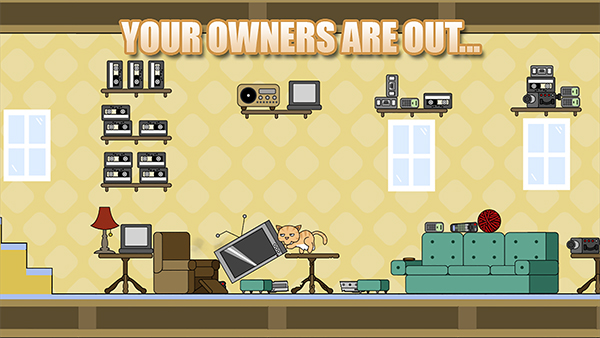 If you are looking for a game that you don't always see or has a different gameplay than usual, Clumsy Cat will not disappoint. It lets you move the cat around to break the things inside the place. Yes, your goal is to break as many things as you can. It's a good one to play if you want to let out steam or frustration. You don't have to break real things as that could be expensive. This game will let you do that repeatedly without having to regret it later on. You can replay the levels and beat your previous score by breaking more items.
It's free for three levels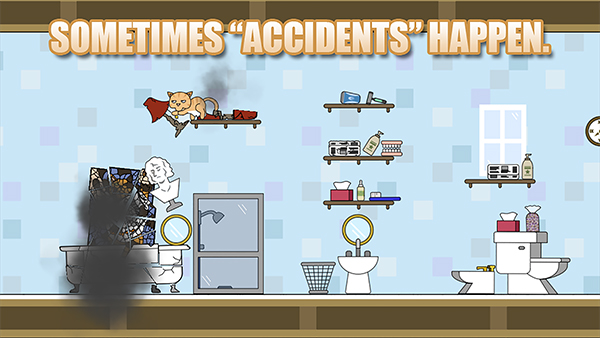 As of this writing, there are currently four levels in the game, which are the house, museum, school, and mall. You can download the game for free, however, only the three levels are free to play, which are the house, museum, and school. You need to pay real money if you wish to unlock the mall level.
It has a timer
There is a timer, so you can't break all you want in one play as you are given 3 minutes and 30 seconds to do that. But as mentioned, you can replay the levels and see if you can beat your previous score, or break more items than before.
It has amazing graphics, animation, and sounds
The graphics is top-notch. It's cartoon-like, which make it adorable. Although, you are breaking things, for some reason, it still doesn't look chaotic or messy in the eyes. That's its charm. You will start with this one adorable yet naughty cat as your character, but you can unlock more characters that you can use in the game. The animation is also smooth and the sounds is fantastic as you hear the cat make noise and when the items fall or break.
Thumbs up
This game unique and enjoyable. It has superb and adorable graphics, smooth animation, and fun sound effects.
Thumbs down
It has a timer, so you only have limited time per play. There are also only four levels as of this writing, and only three of them are free. You need to pay to access the fourth one.
The verdict
Clumsy Cat is a good game to try if you are looking for something unique, and fun that you can play on your past time. There are only four levels and you need to pay to access one of them. But still, it's good enough to kill time and release stress.