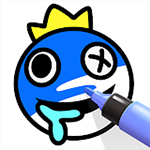 Ahoy there me hearties! It's me again, yer friendly app pirate ready to give ye another app review. We're on our way to our next stop, and the crew and I decided to do some artwork out of nowhere, and it's actually fun. It's been a while since we had this activity, and I think we should do it more. Since we're in the spirit of art here, I thought it would be great to include ye me lads and lasses. Of course, ye know how I love to do everything with ye mateys even when we're far apart. So, listen up and let's the review of this app called Coloring Master ASMR by Bounce Entertainment Company Limited.
It's free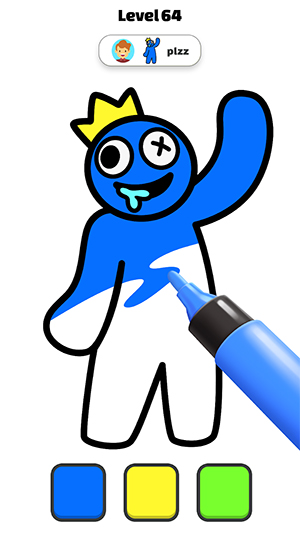 If you want to play games without spending real money, this is one of the games for you. It's free to download and play, and you can pick it up anytime you wish and proceed from where you left off. As the title suggests, it's a coloring game, so that's what you will be doing in all levels. If you are into this type of game, then you may find it relaxing as you color the different images.
It has simple but clean graphics
The images are simple. Nothing too grand about them, which is typical in most games today that are made in 3D. This one will bring you back to childhood as the images that you will color are like funny characters you will see in children's books or TV shows. Although they are simple, they look adorable, which makes the game charming.
It's entertaining but not too challenging
As mentioned, the images are simple yet adorable, and looking at them already make the game entertaining. A character will show on top of the game window that you need to copy. Trace the dots and color to achieve the goal. If you are looking for a highly challenging game, it may not be the one for you because it's more of a game that you could pass time. It's enjoyable but not that challenging.
It has way too many ads
The ads come in the way while playing. Although it's free, it has way too many ads that could affect the overall experience of the game. It can be frustrating at times, especially if you are in the middle of coloring and they show up.
Thumbs up
Coloring Master ASMR is free to download and play, which is perfect if you want to try a game without shedding real money. It has simple but charming graphics. The game is also entertaining and you can pick up from where you left off.
Thumbs down
There's way too many ads and the gameplay is simple so it may not be enough for those looking for a real challenging game.
The verdict
Coloring Master ASMR is recommended for those who love coloring games. It's a casual and simple game that lets you color different simple but adorable images. If you are just looking to relax and pass time, this game is something to try.