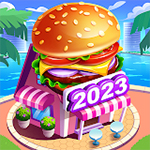 Yo, ho, ho, and a bottle of rum! Ahoy there me lads and lasses! Yer friendly app pirate is here again, and I can't wait to tell ye about our recent experience. We stopped over Singapore and visited the famous Marina Bay Sands. We've been to different places around the world, but it was the first we visited this country, and we were impressed with its cleanliness and orderliness. We saw Marina Bay Sands in pictures before, but it was more beautiful in person. We will definitely go back given the chance. And Oh, did I mention the food was scrumptious? Since we were not able to take you there, let me give you an app review that would make you feel you're there. Batten down the hatches and let's begin with the review of the app called Cooking Marina by CSCMobi Studios.
It has eye-catching graphics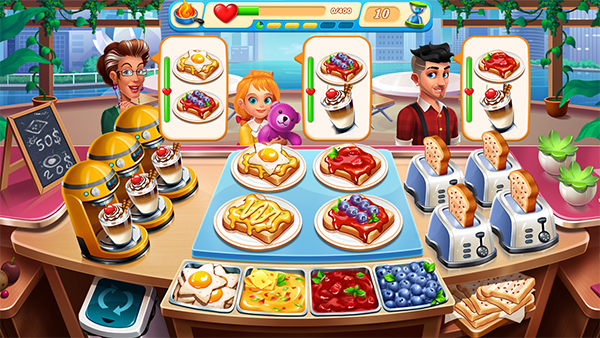 The game has top-quality graphics that will catch and impress your eyes. If you love games with attractive artwork, you will be amazed with this one. There are different customers and foods to serve. The food are colorful and everything in the kitchen is detailed, so you will appreciate every single part of it.
It's free but too much ads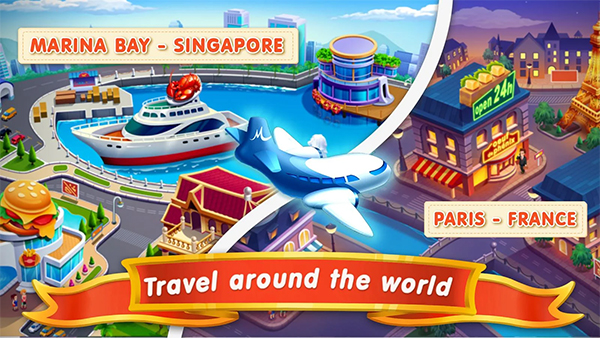 The game is free to download and play. It comes with in-app purchase should you decide to spend real money. But you don't have to if you don't want to, since you can still keep playing without spending cash. However, the game has way too many ads. They appear in almost everything you do like moving to the next level and sometimes even in the middle of the game. It also takes time before the close button appears, while others have no close option.
Hundreds of levels to play
There are hundreds of levels waiting for you to complete. You can repeat those that you already played if you wish to earn more currency or get more stars. You will unlock new foods and equipment. There are also different types of restaurants to unlock, so you also have a change of theme and scenery once you have access to them.
Some levels can be too difficult
The game starts at a slow pace that's easy to manage. As you progress, it gets more challenging since you have more clients to serve, with more recipes to choose from. It will test your time management skill and how fast you move. Some of the levels are too hard that you may find yourself repeating them several times. It could be a bit frustrating but they are not impossible.
Thumbs up
Cooking Marina is free to download and play. It has superb graphics with hundreds of levels and different restaurant to explore. There are different recipes and equipment to unlock too.
Thumbs down
The ads can be too much and some of the levels are frustratingly difficult.
The verdict
Cooking Marina is recommended if you are into cooking and time management game. It's free and you will love the graphics. It may have ads, but it has hundreds of levels with different restaurants, foods, and equipment making it worth exploring.