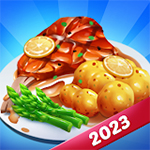 Ahoy there me lads and lasses! The crew and I were craving for dim sum, so we made some and enjoyed eating them. Cravings satisfied! Har, har, har. Aye, ye know us me hearties, when we really like something, we learn how to make or cook it so we can do it ourselves when we go back sailing and booty hunting. We were so glad we learned how to make dim sum because we're currently too far from any land. Else, we would have crave our hearts out. We actually had our cravings because of this game that I started to play. Let me tell ye more about it in this app review. It's called Cooking Playtime: Tasty Street by WeMaster Games. Batten down the hatches and let's start!
It's free and you can play it offline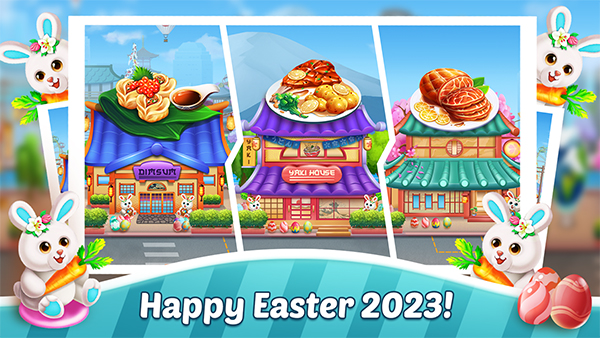 It's a game you can download without spending anything. It also comes with in-app purchase, but if you prefer not to spend money throughout the game, you can do so. Although downloading the game to your device requires internet connection, once downloaded, you can play it offline. So, wherever you are, if you get bored or you wish to pass time, it's a great option for you.
The artwork is gorgeous and detailed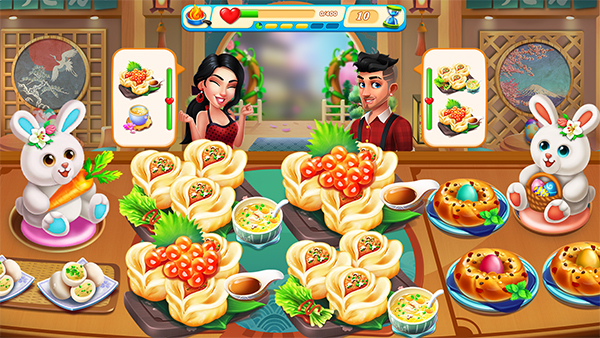 The artwork is mind-blowing. It has high-quality, and gorgeous graphics that will impress you. Everything is detailed. The kitchen area where you prepare has the food ready at your disposal. You'll see not just the kitchen, but the interior of the restaurant, and each restaurant has its own theme. The design works together with the type of food you serve, giving you a complete experience.
There are several recipes and restaurant to unlock
You will not get easily bored with this game, especially if you enjoy playing cooking and time management games. There are many recipes, equipment, and restaurants to unlock. So, you will not just be stuck on what you see the first time you play. There's so much to look forward to.
The ads popup while playing
The game has ads, and some give prizes, which is okay. However, it can also be annoying when you are in the middle of the game and they show up, which throw you off your focus. Moreover, there are times that the video ads would not play, and the screen is just black, or it throws you out of the game, so you need to open it again. When this happens, you usually don't get the prizes you should be getting.
The good
The game is free and you can play it offline. It has incredible graphics that's gorgeous and detailed. There's so many things to unlock, including recipes and restaurants.
The bad
The ads popup even when you're in the middle of the game and it can knock you off of it without giving you the prizes you should get.
The verdict
Cooking Playtime: Tasty Street is highly recommended if you are looking for another cooking and time management game. It may have a drawback when it comes to its advertisements, but overall, it's a good option for its game genre. It's free with lots of content that you can play offline.