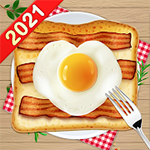 Yo, ho, ho, and a bottle of rum! Ahoy there me lads and lasses! This old salt is in charge of cooking for the entire week. Ye know buckos how good I am when it comes to cooking. The crew are always looking forward for the menu each day. They had some requests, and as the chef of the ship for the week, me granted their wants. Good thing we stocked up the pantry the other day when we had a quick stop on land. Me also saw a food truck selling something that was new to me, so I gave it a try. It tasted great, so I'm recreating that. Since we're talking all about food and cooking, let's review an app that is under the same topic. It's called Crazy Chef: Food Truck Restaurant Cooking Game by Casual Joy Games. Batten down the hatches and let's start.
Exceptional graphics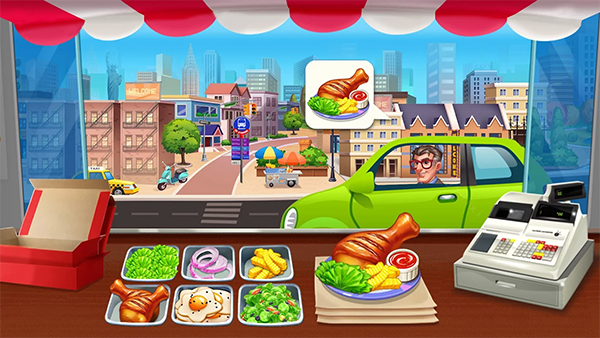 There are different worlds to unlock, so the environment will change. Although it says food truck, you will not really feel that you are serving from the food truck because of the variety of foods to serve, including steaks and other menus often served on luxury restaurants. You will be serving from a burger shop, cruise ship, and airplane, so it's more than just a food truck. There is a wide range of foods and equipment to unlock and upgrade. You will also serve different customers.
The levels quickly gets hard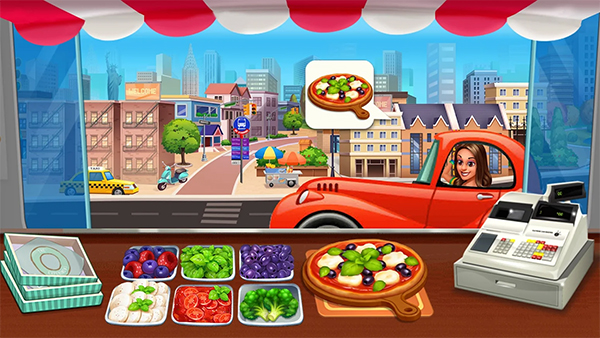 The first levels start slow, so you can familiarize yourself with the gameplay. If you have played cooking games before, it has the same logic. You will prepare the foods that customers order, and serve them as fast as you can. Customers that are served fast and right will be happy, thus allowing you to earn more. However, the levels gets more difficult quick. If you are into challenge, it will be an advantage for you. But if you are the type who wants to take things slow first and prefer a more relaxed gameplay, it can be challenging for you. You will get more clients, and serve more varieties of foods in higher levels, so you need focus and speed to keep up with the orders.
It's free but the ads are crazy
You can download the game and play it for free. However, the ads are unbelievably too much. There will be ads after every level, and those that randomly pop-up while playing. Some of them you can close, but others will force you to watch. It can be annoying when it happens all the time.
The good
The app is free to download and it has exceptional graphics that is detailed and eye-catching. There are also several foods, equipment, and places to unlock and upgrade. It's quick-phased.
The bad
The ads are too much. Some of them even pop-up while in the middle of playing the game.
The verdict
Crazy Chef: Food Truck Restaurant Cooking Game is one of the free games that may have too much ads. But if you can live with that, you are in for a cooking game that is rich in content, and eye-catching. It's also challenging, so if you are into an exciting game that will not make you bored, it's one to add on your list.