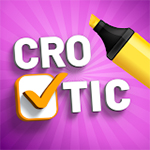 Yo, ho, ho and a bottle of rum! Ahoy there me lads and lasses! It's me again yer friendly app pirate ready to explore the seven seas for another exciting adventure finding treasures. The buckos and I had a little competition earlier, and aye, you guessed it right. This old salt and me team were the winners! They can't beat us in any game, especially when it comes to word puzzle games as I'm used to it. I play many puzzle games, so I'm confident about me skills. If ye want to be as sharp as this buccaneer, I'll share with ye one of those apps that me play. It's called Crostic Crossword-Word Puzzles by Severex. Avast ye and let's begin.
It has simple and clean interface
The game interface is clean. It's straightforward as it only has the essentials that you'll need in playing. It has a light blue background that's relaxing to the eyes and the letters are darker, so you can see them better and focus on them. In the middle of the game window are the clues to the words you need to find and top of that is the phrase that gets completed as you answer the puzzles.
It's enjoyable, challenging, and it has fun facts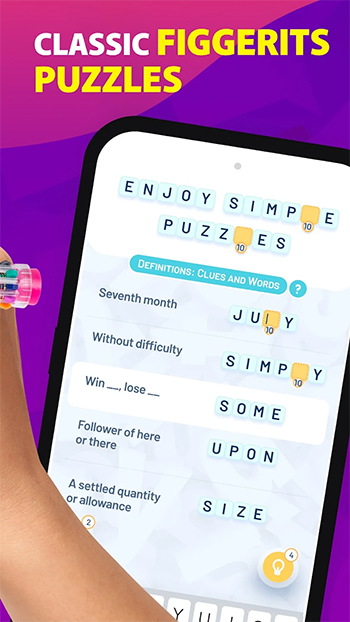 It's an app that you can enjoy playing if you are into word games. There are various themes, so you will answer puzzles on different topics, like around the world and health. It's also challenging in a way that you have to think hard of the words based on the given clue. After completing a puzzle, you will get a fun fact, which is a nice addition as it widens your knowledge.
It's free but the ads are long
You can download the game for free, but it requires an internet connection to keep playing. So, if you are not connected to the internet or you don't have data on your phone, you can't play, thus you can't enjoy playing it anytime you want. Plus, there are also one to two long advertisements that you can't close after every puzzle. So, it sometimes feels like you spend more time watching the ads than playing the game. There's an option to remove the ads but you have to pay for it, and it's expensive.
The good
This app is free to download and there are various puzzle themes available. It has a clean interface that is relaxing on the eyes. It's also enjoyable and challenging as it makes you think.
The bad
You cannot play it offline. There are long ads that play after every level and removing them would require payment, which is not cheap.
The verdict
Crostic Crossword-Word Puzzles is recommended for those who are into word puzzle games. You will enjoy it because it's fun and challenging, and there are various themes available ranging from health to around the world. It's also free to download but you have to endure watching long ads after every level if you don't want to spend money to remove it.