Ahoy there me hearties! Ye favorite app pirate is here again ready to give ye another those of great app find from the seven seas. I even braved Davy Jones' locker just to make sure this bucko has something to share with ye lads and lasses. Aye, I remembered that even if I am sometimes forgetful. Maybe it's because of the old age, aye? Har, har, har. One of the reasons why I don't forget things that often is that I place them in a note. Me found this note app that I will review today called Cute Note by WAZPLAY.
Simple to Use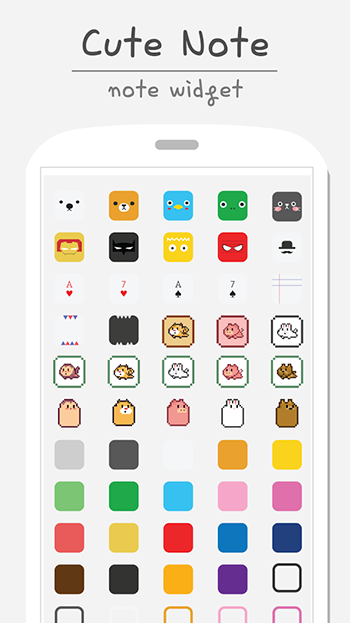 Just like regular note apps, Cute Note is easy to use. The user interface is very straightforward. User of any age and skill level would learn how to use it immediately. The add icon can be easily seen, which would instantly tell you that it would let you add a note. Notes can be opened, edited and deleted without difficulties, as if you are using just like the usual note apps that you may have used before or may have come with your phone.
Adds Fun to a Simple Note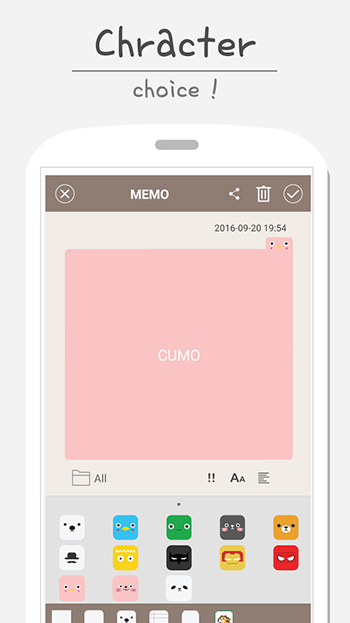 What makes this app mainly different from other regular note apps is that it comes with different cute note designs. It also has a simple note if this is what you prefer, although if you want a different experience even with just the ordinary task of taking a note on your smartphone, we suggest that you go for the cute ones. This is the idea of this app anyway. Other note apps would let you change the background color of the note. Which is more like a sticky note, but this one has different nice colors and characters including pink pig-like character and blue bird.
Has Added Features
This app also has more to offer than just adding notes as although it's free, it has more features, which are welcome addition. It has a widget that lets you quickly add notes from the home screen without having to navigate to the app and launch it. The font size can also be changed; the notes can be saved on different folders and they can be sorted. Not all note apps, especially the older ones, come with the said features.
The Pros
Cute Note app is free and it's really fun to us since it comes with cute and attractive notes. It's easy to use and notes can be sorted and saved in folders. The font size can also be changed.
The Cons
The size of the note where you write your memo or to do list is a bit small. It would be more convenient if it was a little bigger. While the font size can be changed, there is no option to change the font style. It could've made it more fun to use the app.
The Verdict
Although there are a few drawbacks with the Cute Note app, considering that it's free, functional and fun to use, it is recommended that you give this app a try.