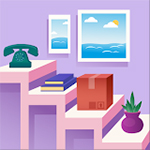 Ahoy there me lads and lasses! Yer friendly app pirate is ready to explore the seven seas for great finds. While sailing to our next location, me and the crew decided to clean the good old Jolly Roger, and organize our things. It's been a while since we did that, and the ship looks a lot better and more relaxing after we're done with the work. And because I'm still in the spirit of organization, I thought it would great to share with ye an app that is also related to that. So, batten down the hatches and let's start the review of this game called Decor Life – Home Design Game.
It's enjoyable and relaxing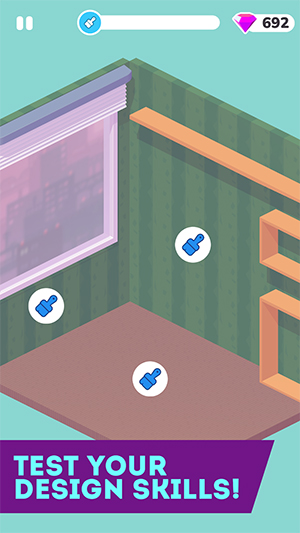 If you love organizing and decorating, this game is something you will enjoy because it lets you do that, at least virtually. It can also be relaxing, especially when you get to see the final look of the rooms you decorate. There's the joy of doing the task without the physical demand of the real thing.
It has top-notch graphics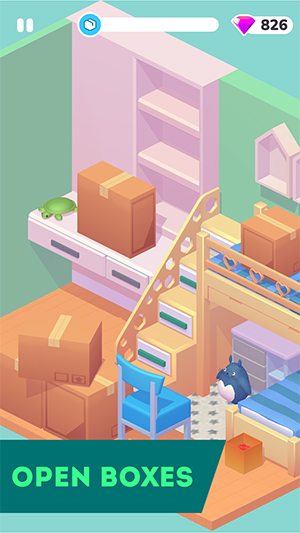 A decorating game needs to have great graphics, so you can enjoy it to the max. This game does not disappoint in that department as it has amazing graphics. There are various items that you can add in the room, and you can click complete once satisfied with the look.
There are several items and rooms to unlock
There are different room to unlock and decorate, and depending on the room, there are also different items that you can add. For instance, there are various kitchen items to organize if you are decorating the kitchen.
It has limited customization options
Although you can place others items in the spots where you wish to put them, there are things that can only be placed in a specific location like for example a cabinet. Also, there are also three options to choose from when it comes to design or color, like that of the wall or floor.
It's free but it's bombarded with ads
The game is available for free, but it has a lot of ads. The video ads can play out of nowhere, and you can accidentally click on them and be taken to another page, which can disrupt the game.
The pros
The game is free to download and it has amazing graphics. It's enjoyable and relaxing, and there are several rooms and items to unlock.
The cons
There are plenty of ads, and there's also limited customization option.
The verdict
Decor Life – Home Design Game is one to add on your list of games to play if you are into organizing and decorating. It's free, and there are various items and rooms to unlock with outstanding graphics. You will enjoy playing the game, although you may need to deal with ads. There might also be limited customization options in some areas, such as the floors and walls, but you can freely put or organize items to the spots you want them to be.