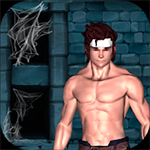 Ahoy there me lads and lasses! Yer friendly app pirate is about to go on another adventure around the seven seas. It's extra exciting because part of our bucket list for this journey are Mayan temples, which ye all know are full not just of treasures but mystery too. Me and crew can't wait to explore them. Since we are on that topic, I figured why not give ye an app review that also has something to do with that. So avast ye me hearties as we talk about this app called Dungeon Raider- Endless Run by My Bear Games.
It's the endless runner you know with a twist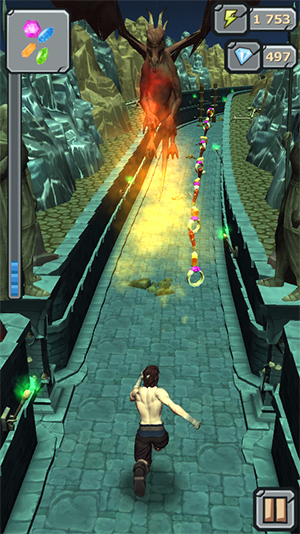 It has the same basic gameplay as other endless runners, especially Temple Run, as they have the same theme. Run as long as you can by avoiding obstacles along the way, and preventing falls, while collecting gems and coins along the way. Like other similar games, it will also require you to slide, and duck, but it comes with a twist because it also lets you tap on the doors to open them, and also tilt your screen to avoid other obstacles. There are instructions that serve as tutorials at the beginning of the game so you would know what to do.
It has smooth controls
You will not have problems with the controls because they work as designed. The game gets more challenging as you go farther because it gets faster too. There are sharp turns that will keep you on your toes. The obstacles are also challenging as they are moving and there are those that are not too far apart from each other.
Awesome graphics and background music
The graphics give that mysterious vibe. It has the old temple feel, as it is inspired by Mayan temples. There's also a part where you will be jumping on wooden platforms above the sky. The background music is not too loud, it's just right to give that thrilling adventure vibe to the game. There are also sound effects that add life to it. However, there is no way to change a character as of the moment as there is only one option.
It's free with minimal ads
You can download the game for free and although it has advertisements, they are not intrusive. You can play the game without being annoyed by the ads.
Thumbs up
The game is free, enjoyable and it has a few ads. The background music works well giving it a thrilling vibe. The controls work, and the app is challenging. It also offers something fresh like the controls.
Thumbs down
There is only one character available at the moment.
The verdict
If you love endless runners, Dungeon Raider – Endless Run is highly recommended. It has the basic gameplay of the other endless runners, but it has a fresh take as it has different moves and features. It's also a winner in the graphics and background music area. Plus, the controls work smoothly. It's also free with minimal advertisements.