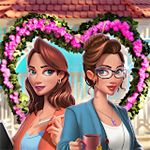 Ahoy there me hearties! It's me again, yer favorite app pirate who just got back from a fun event. Aye, me and the crew attended a party. It was the wedding of a friend, who we haven't seen for quite some time now. It was great to see him, and his wedding was a blast. The design was impressive. I was also interested in event planning back then. That's why when there are parties or celebrations in the good old Jolly Roger, I always join in the preparation, and it always turn up amazing. This reminds of an app I played, which I will now share with ye. So, listen up me lads and lasses as I tell ye about this game called Event Twins: Design & Blast by Fomo Games.
It's free without ads
It's a free game, and if you hate ads, you will love this app even more because it doesn't have any ads, which doesn't happen a lot on free games. You can play to your heart's content without being disrupted by the ads.
It's fun but it's difficult to progress later on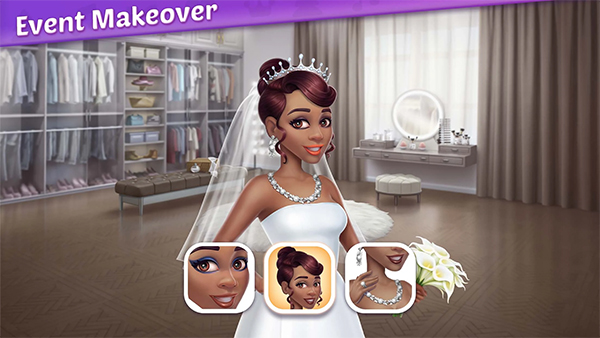 You will have fun playing the game, especially if you are into event styling and make-over type of games because it offers both. You get to style events, and also makeover clients. It also has a match-3 puzzle side, which is where you earn coins that you will use in styling. Removing things including clothes cost money but you can change them anytime. When you go to the higher levels, it gets more difficult to progress because it's more challenging to solve the puzzles, and the costs are also pricier.
Superb artwork and enjoyable dialogue exchange
The artwork is phenomenal. Since there are different events, you will also see different settings. There are three options for each item. Although more would be better, the design options are incredible, so they are also good enough. The dialogue exchange among characters are also fun, and many times hilarious.
It has an interesting story and it has a walkthrough
Most makeover and styling games have similar story of reviving a failed business or property that was passed on to the main characters. But this one has a unique story, as it follows the life of twins that eventually started their own event styling business. There's also a walkthrough, so you'll get to familiarize yourself with the game more easily. But if you have played similar games before, the gameplay would be instantly familiar.
The ups
It's free and it doesn't have any ads. It has exceptional graphics with fun stories and dialogues. It's a match-3 puzzle, event styling, and makeover game in one.
The downs
The higher levels get really challenging and the prices get high making progress slower.
The verdict
Event Twins: Design & Blast is highly recommended for those who love event sharing and makeover game. It's free without ads popping up, so you can focus and enjoy the game. It has fantastic artwork with an interesting story and fun dialogue too.