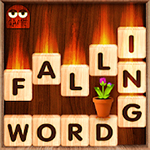 Yo, ho, ho, and a bottle of rum! Ahoy there me hearties! Yer friendly app pirate is here again, ready to give ye another app review that me know ye are waiting for. The buckos and I decided to take this day easy and get some rest. We've been very busy the past few weeks with our continuous booty hunting. We dived down Dave Jones' locker and also explored some islands that we found along the way. We found interesting treasures, so we deserve a break. As ye may already guess, there will be lots of drinking tonight, so before me and the crew get drunk, let me share with ye the review of this app called Falling! Word Games by LookMan Game. Batten down the hatches and let's start.
Clean graphics and smooth animation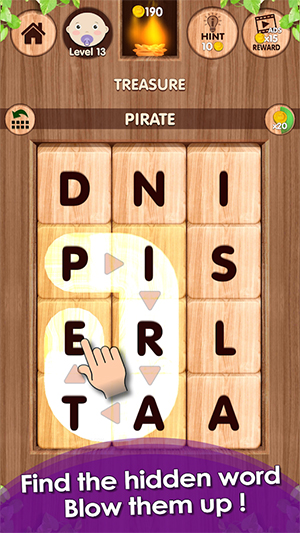 The user interface is clean and easy to navigate. The background is mostly like wood with some plants on top and bottom of the screen. On the topmost part of the game window are different buttons like the level, number of coins you have, hint, and video advertisement you can play to earn more coins. Below that you will see the category for the puzzle or clue for finding a word. Then on the middle part of the game screen are the letter blocks that you can swipe to get the answers for the levels. The animation when swiping letter blocks and when the words are found is smooth.
Hundreds of levels to play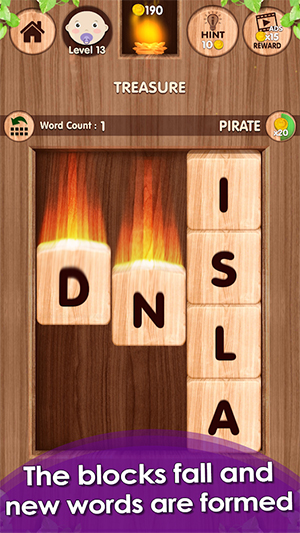 There are currently hundreds of levels to play, and they vary in difficulty. It starts simple and the levels get more challenging as they go higher. However, some of the puzzles duplicate on some levels and some answers do not belong to the category, so they can be confusing and they may lead you to use the hints.
It sharpens your brain
It's a good time waster as it will keep you focused in finding the right answers. It will also train and sharpen your brain. Plus, it will expand your vocabulary and general knowledge. You are not just playing with this app, but learning and testing what you know too.
It's free and you can play it offline
You can download the game for free. Although it has ads as most free apps do, they are not too frequent on this game, so you can enjoy playing without being bombarded by them. Once downloaded, you can also play it offline, so you can keep playing anywhere even without internet connection.
The pros
It's free and it's available offline. There are hundreds of puzzles to sharpen your brain and help expand your knowledge. It has a clean user interface and smooth animation.
The cons
Some levels are the same and some answers do not belong to the given category.
The verdict
Falling! Word Games may have some areas for improvement like the duplicate puzzles and answers that are not appropriate for the category, but overall, it's a great game to download if you are into word games or brain training games. It's free, it's available offline, and there are hundreds of puzzles to play that starts simple and get more challenging. Although free, it's also not bombarded by ads.