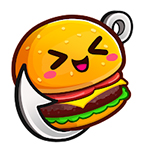 Ahoy there me hearties. It's me again, yer favorite app pirate ready to go on another booty hunting adventure around the seven seas. We have explored different places from seas to islands in search of treasures. Ye lads and lasses wouldn't believe the variety of things that we see. That's why it's exciting to look for booties because there's something new out there that awaits to be discovered. Our app for today is similar to that. It's called Fishing Food Diced Pixel, LLC. Avste ye and let's begin.
It's simple to learn and it's hilarious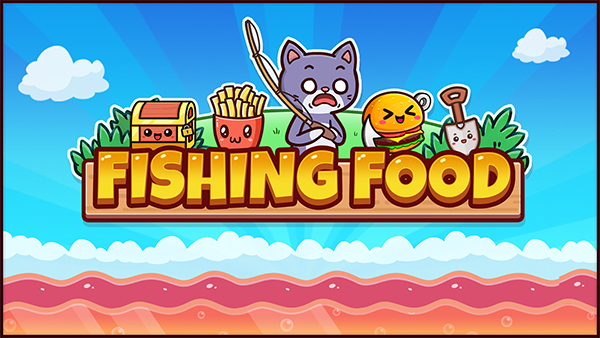 The basic gameplay is simple. It's easy to learn and can be played by players of all ages. There's also a tutorial on what to do, so you will know right away how to play it from the start of the game. You will be catching different kinds of foods, starting with a hamburger. There are conversations among the characters and the foods that are hilarious, so you will not get bored.
It has cute images, with so much to unlock
It's not just the dialogues that are fun, but the images are also enjoyable to see. The cat is the main character fishing for foods. There are several foods to unlock as you go through higher levels. They are also talking so they add entertainment to the game. There are also different islands to explore as you unlock them.
It's free and you are not forced to watch ads
The game is free to play, and you can also earn coins even while offline by creating drinks. Although it has ads, it will not force you to watch them, so it's up to you if you want to watch ads and earn something.
The good
The game is free to be downloaded and play. It has ads, but you will not be forced to watch them, so it doesn't affect your gameplay. It's simple to play, and there are several foods and rods to unlock. You can also unlock new islands. The dialogues among the characters are hilarious, which make the game even more fun.
The bad
There is really nothing bad to tell about the game. A drawbacks maybe for those who are looking for a more challenging game is that it's easy. So if you are looking for a game with high difficulty, this may not be the one for you. It can also get repetitive since you will be doing the same thing although with a variety of foods.
The verdict
Fishing Food is a fun and easy to play game that is free to download. If you are looking for an enjoyable past time that is not that challenging, but it's good for relaxation and kill boredom, it's one to add on your list. You will also not be bombarded by advertisements since you can choose to view ads or not. You can look forward to unlocking more fishing equipment and different foods to catch. There are also other islands to unlock.