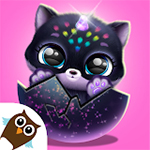 Yo, ho, ho, and a bottle of rum! Ahoy there me mateys! It's been a fun week because the crew and I did some island hopping, not for booty hunting, but for leisure. We've been working hard for the past months and we found amazing items, and we deserve to rest and celebrate. Although we've been to many places, it's also great to enjoy them while relaxing. You get to appreciate the beauty of nature when you are not in a hurry or your mind is not occupied by other things. Although I had lots of fun, this old salt did not forget about your app review. So, listen up and let me tell ye about this app called Fluvsies Pocket World by TutoTOONS.
It's free but you can make an in-app purchase
It's another game that you can download for free, and as you would expect with free games, this one also contains advertisements, but it's not a deal breaker since the ads are not too much. You can still enjoy playing without constantly getting ads that pop-up. You can get an in-app purchase to unlock all islands and remove the ads, as well as speed up things like hatching eggs. However, you can still enjoy playing without spending anything. Moreover, the game doesn't have too many islands to unlock at the moment. As of this writing, there are only four, so it may not really be worth the purchase, especially since as mentioned, you can unlock them without spending anything. You may just need to be a bit patient, like when hatching eggs, as it could take time, but you can keep playing with patience.
It has adorable environment and images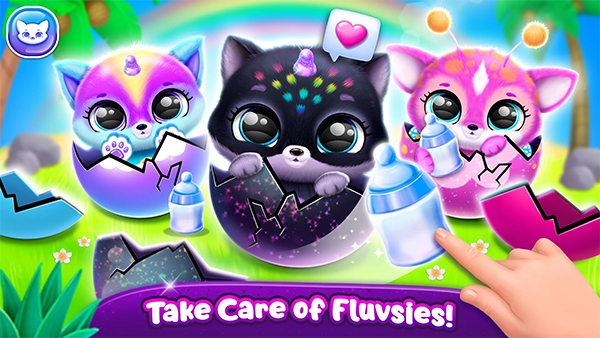 There are different islands that you can decorate and the characters look adorable too. You can unlock different characters that vary in color and appearance. They are colorful creatures that look like pets, so if you love these things, you will enjoy playing this game.
It's more for kids
The game is more appropriate for kids, since it's designed for them anyway. However, even if you're an adult, if you love cute creatures and you're just looking to kill time, you might still want to try it. But it's still best for youngsters, so if you have little ones with you, it's a great way to keep them occupied, especially while on the road, or you need to keep them busy since you need to do something.
The good
This game is free and it has adorable graphics that are suited for kids. It's fun to play for little ones, although adults who love cute images may like it too.
The bad
The eggs take long to hatch and there are only four islands to unlock at the moment.
The verdict
Fluvsies Pocket World is recommended for those looking for an app that their kids can play. This game is colorful and it's easy to play, so kids will enjoy it and it will keep them occupied. It has in-app purchases, but you don't need them since you can unlock the islands without paying anything.