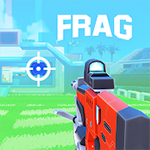 Ahoy there me lads and lasses! Yer favorite app pirate is here, and ready to go on another booty hunting adventure. Every booty hunting brings a different experience. There are places that are more dangerous so we need to be extra careful. Our next destination is one of those risky places, but it's okay since we are used to that. We have our weapons, and we are ready for any attack. Good thing that we practice our skills not just in real situation but in games too! Aye, playing games as a simulation is next to the best thing. The app we will review today can also fall under that category. It's called FRAG Pro Shooter by Oh Bibi. Batten down the hatches and let's start.
It's free but with too many ads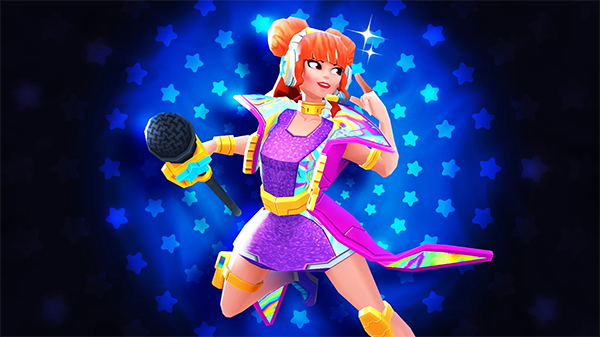 You can download this shooting game for free. There are in-app purchases, although it is optional if you want to make a purchase or not. While you may expect a free game to have ads, but this game has too many ads. Good thing that no ads appear while on an actual game or it will be too much.
You can play with other real players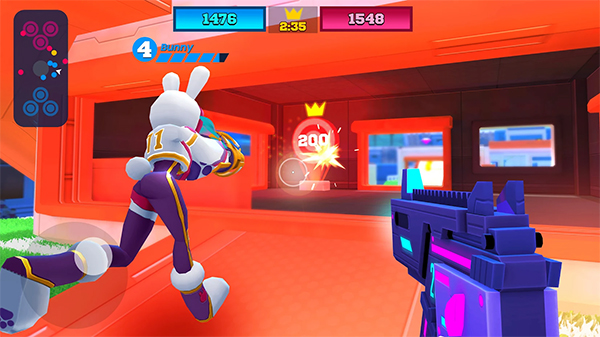 You can play the game offline, so you will be playing with bots with that option. However, if you are online, you can play with real players. You can do a 1 versus 1, or you can also have multiple players, with some serving as your allies, and others as your enemies. It has a fast gameplay so you will not be bored. There is a time limit of 3 minutes for every game, or it will end when the other players lose all their lives even before the time ends.
The controls are smooth
There is a button on the left side that lets you control the movement of your character and the other buttons on the right side to shoot, and to use their other weapons or items like a jetpack. There are several characters to choose from and you can customize them. They also have their own strengths and weaknesses, so you can choose which would work best for the game and fit your gaming style.
It's slow to strengthen your character
You can upgrade items and strengthen your character as you progress in the game. However, it may take time, unless you speed things up with in-app purchases. Again, you are not forced to make an in-app purchase, but it will be hard to win if the enemies that you face are stronger than your characters.
The good
The app is free to play and it comes with several characters that are customizable. It is available for offline and online play, and you can play with real players if online. The controls are smooth and the gameplay is fun and exciting.
The bad
There are too many ads, and you might be left behind by those who make an in-app purchase to strengthen their characters.
The verdict
FRAG Pro Shooter is an exciting and enjoyable shooting game to try on your mobile. It's free and you can play with other real players. The ads can be frustrating but since there are no ads on the actual game, you can still have fun with it.