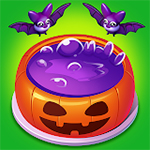 Ahoy there me hearties! Me and the crew had a fantastic Halloween blast. We stopped by to meet some landlubber friends who were throwing a Halloween party and we had a great time. We wore our costume, and it was so much fun! Aye, we even went house to house and collected plenty of candies for the trick or treat. Now we have so many sweets stocked in our ship that would last us for weeks. Har, Har, har! I hope ye lads and lasses also had a great Halloween. We're looking forward to another great experience next year. Since, I'm still in the spirit of Halloween, let's have an app review of this game called Halloween Madness Cooking Game by GameiCreate. Batten down the hatches and let's begin.
It's free with minimal ads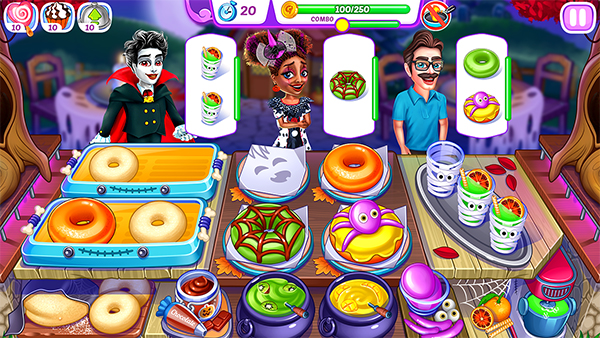 It doesn't cost a thing to download and play the game. It has minimal ads, so they are not too annoying. Plus, there are video ads that you can watch to get more coins, so you gain something should you decide to spend time watching them. However, there are times that the video ads don't play, so you don't get the additional coins.
It's the cooking game you know with a Halloween theme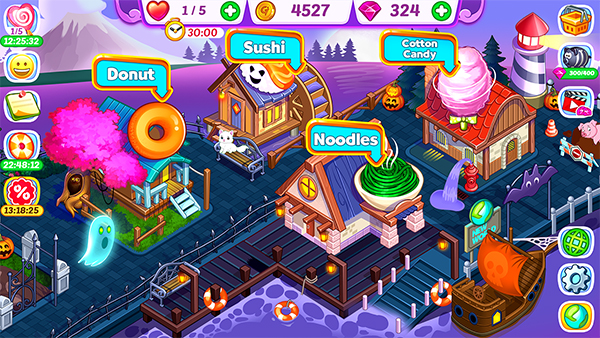 It's similar to other cooking games that let you prepare the foods and serve them to clients based on their orders. You gain coins, which you can use to upgrade your restaurant. You have to meet the goal for each level to move to the next. The difference is that it has a Halloween theme, so the customers are dressed in their costumes, and the foods, restaurant decors, and background also has that theme.
The difficulty level gradually increases
It's easy to complete the first levels, and the difficulty increases as you progress in the game. Although the high levels are challenging, they are not impossible to finish, especially if you have power ups. Other similar games are frustrating because they seem impossible to complete without making an in-app purchase but not this one. You will not feel forced to make an in app purchase.
There are different restaurants and recipes to unlock
The exciting and fun graphics that you see gets much better as there many more to look forward to as you progress. You get to unlock different restaurants and recipes too. Plus, you can upgrade your equipment to earn more coins.
It sometimes freezes
There are times that the game freezes, which can be annoying. However, if it doesn't happen, it's enjoyable, making it a great way to pass time.
The ups
The app is free to download and play, and you are not forced to make an in-app purchase. The levels get challenging but not frustratingly impossible. There are many stores and recipes to unlock.
The downs
There are times the ads that give extra coins don't play, and the game also sometimes freezes.
The verdict
If you love cooking games with fun graphics, Halloween Madness Cooking Game is one to try. It's enjoyable and challenging without being frustrating. It's also free and you will forward with the stores and recipes to unlock as you progress.