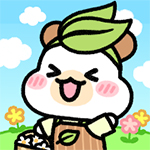 Yo, ho, ho, and a bottle of rum. Ahoy there me lads and lasses! Yer friendly app pirate is sailing on the seven seas and looking to have more fun and exciting booty hunting adventures. In one of our recent treasure hunt, one of the buckos found this cute hamster, and he took at the good old Jolly Roger and made it into a pet. Aye, the crew does not only love booty hunting, but animals too. As ye know, me have a parrot pet that I love dearly. The hamster has quickly adopted to its new environment, and we could tell that it already feels at home. We are glad that it's having fun and it's loving it in the ship. So for this app review, this old salt will share with ye an app with the hamster as the main character. It's called Hamster Town by Super Awesome Inc.
Cute graphics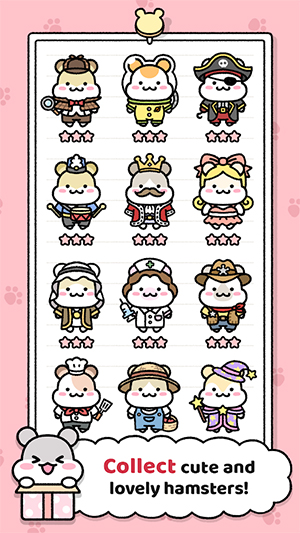 The graphics are cute, making the game eye-catching and nice to look at. It's refreshing seeing the simple background, where the cute little hamster, the candy, and the bars stand. Besides playing the puzzle game, you also get to decorate the hamster house, and they house stories can go on for several levels. You need to earn stars that you can use for the decorating. The rooms look adorable once they are decorated. You can also choose from different hamsters to play with.
Easy to play but hard to master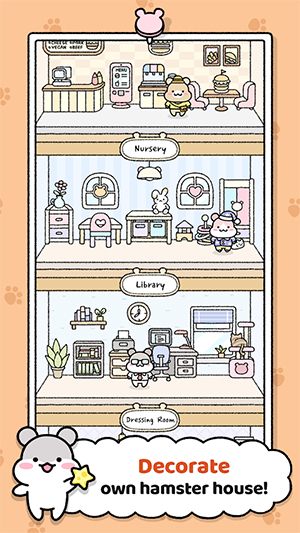 The game is easy to understand, and there is a guide in the first few levels that will help familiarize yourself with the game. You need to draw a line that will connect the candy to the hamster so it will get it. There are only a limited number of pencils to use, so you must complete the level without using all pencils all you lose the level. The game increases in difficulty as the levels go up, which is great if you are up for a challenge.
It's free with plenty of levels
The game is available to be downloaded for free. There are plenty of levels to play, so you can expect hours of fun and challenging gameplay. You can replay the levels if you want to earn more stars, especially that use the stars for decorating the hamster house.
It has several ads and it also hangs
As you would expect in a free game, this app also has ads, and there are plenty of them. It can be frustrating since they sometimes show up while in the middle of the game, and you need to wait for them to close to continue. It sometimes hang so you need to restart the app to keep playing.
Thumbs up
The app is free to play and it has adorable graphics that are eye-catching. It's simple to understand but hard to master. There are several challenging yet fun levels to play that will make you think.
Thumbs down
The game has several ads and it also freezes.
The verdict
Hamster Town is highly recommended if you are into puzzle games. It's free, fun, and challenging. It's not perfect since it can freeze and it has many ads, but overall, it has many positive sides that make it worth trying.