Yo ho ho! Ye favorite pirate is back for another interesting review. This time, I'll be telling ye me mateys about updating iTunes. When I'm sailing on the seven seas, I listen to my saved songs on iTunes. I use me booties from treasure hunting to download music and apps. Even the seadogs on the ship have this program. We, buccaneers, make sure that it is always updated to enjoy its newest features. So let's have a look on this fine lass i say!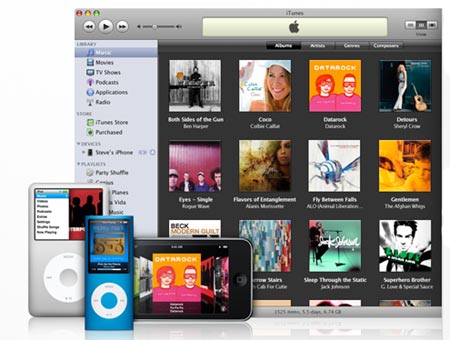 Aye, iTunes is undoubtedly one of the most popular media library applications available at present. Developed by Apple Inc.,it is intended for playing, downloading, and organizing audio and video files on computers in their digital format. While it is primarily created for iOS computers, it also has versions released for computers that run on the Microsoft Windows operating system. Avast ye, iTunes directly connects users to the iTunes Store where purchasing and downloading music, TV shows, movies, video clips, games, podcasts, audiobooks, ringtones, and other similar media can be easily and conveniently done. The iTunes software can also be used to purchase apps for the iPod, iPhone, iPad and other iOS running devices.
There are various features in iTunes that make it a very convenient tool for digital media management. Some of them are file metadata, library sharing, different library viewing modes, playlists, sound processing, e-book and PDF support, podcasting, iPhone activation, synchronization with other iOS devices and cloud storage, printing, Internet radio, and the ability to integrate with other applications. All these features are eventually modified, added, improved, or enhanced as iTunes updates become available.Security issues are also addressed by updates. Updating iTunes is not a difficult task. Both Mac and Windows versions can be easily updated after a few simple steps that even a landlubber can do it.
How to Update iTunes on Mac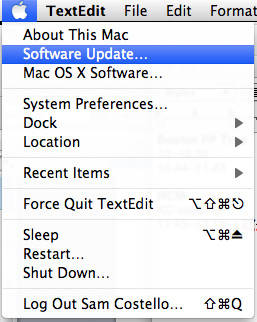 Updating iTunes on Mac involves a number of easy steps. For starters, ye me lassies will have to run you the iTunes program you currently have installed. You will need to go the "System Preferences" option under the Apple Menu. Next, you would have to click on "Software Update" under "View" to find and click on the "Check Now" or "Update Now" link. The software update window will appear after clicking on the "Check Now" link. The software update window shows a list of items you can include or exclude in the update you are about to install. Deselect the items you don't need for a faster updating. Hit the "Install" button to download and install and update you specified and yo ho ho, it's done!
Updating iTunes on PC
Doing an iTunes on PC is basically similar to how it is done on a Mac. The major difference is the need to restart after the update has been downloaded and installed. Obviously, Internet connection is needed. Ye me mateys, need to click on "Active Apple Software Update" in the Start menu. Select "iTunes Update" after a dialog box appears. Click install and allow the computer to restart to complete the updating process.
Updating iTunes Plus Quicktime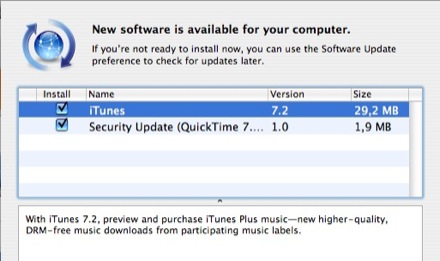 iTunes and Quicktime are virtually inseparable since iTunes needs Quicktime to play the videos that are stored in its library. As such, both need to be similarly updated whenever new versions are available. Thankfully, the process is not complicated. The automatically installed Apple Software Update application makes everything quick and convenient. You just need to run "Apple Software Update" and allow it to search for updates for iTunes and Quicktime. Simply click "Install" if there are updates found.It is also possible to download and install Quicktime without iTunes. Ye buccaneers just have to go to the official Quictime page to download its installer.
Other Updating Procedures
Another way of updating iTunes in either Mac or PC is to download the free installer of the latest version from the official iTunes website. You just have to run the installer after the download is completed. This is easier than hunting for booties. Similar dialog boxes will pop up as the installation goes through. Be sure to read them before hitting the "Next" and"Install" buttons. You may not need to uninstall your old iTunes version as you install the latest one.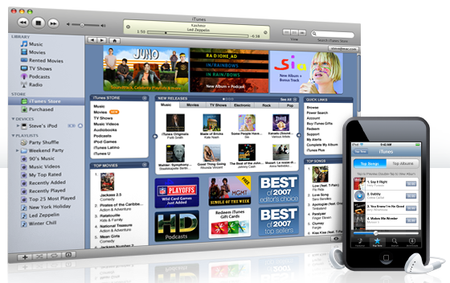 It is also possible to do updates by clicking on "Help" on the iTunes menu bar and selecting "Check for Updates." The "Apple Software Update" window will present information and an updating guide if a new iTunes version is available.
If your updating concern is not the iTunes application itself but the information on the songs in your library, the process is similarly easy. All you have to do is to right click on a song in your iTunes library. Click on "Get Info" (after right clicking on the song). Most of the time, the song information you need gets automatically updated. This information typically includes artist name, album name, category or grouping, composer name, genre, album track number, and year of release. If the "Get Info" feature of iTunes fails to obtain the information you need, ye lads may have to search for the information yourself and manually update the song information details.
Updating your iTunes version is recommended to make sure that the program you are using is running without any issues or bugs. New versions are intended to address problems and introduce new features that improve user experience. Likewise, updating helps get rid of security and other critical software issues. It would be wise to make it a habit downloading and installing updates as soon as a new version becomes available so ye buccaneers can maximize your iTunes experience.