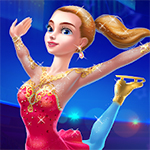 Yo, ho, ho, and a bottle of rum! Ahoy there me lads and lasses! Yer friendly app pirate is here again for another app review. The crew and I stopped by the land and met with our landlubber friends. We went ice skating, which was a lot of fun. I used to skate really good when I was a little lad, but since me mostly spend me time booty hunting and sailing the seven seas, this old salt got rusty. But when I got to warm up, it naturally came flowing back, and me did pretty well. People even clapped as me gave them an Olympic-like performance. Har, har, har. The app that we will review today is also about skating. It's called Ice Skating Ballerina by Coco Play By TabTale.
It's more than just a skating game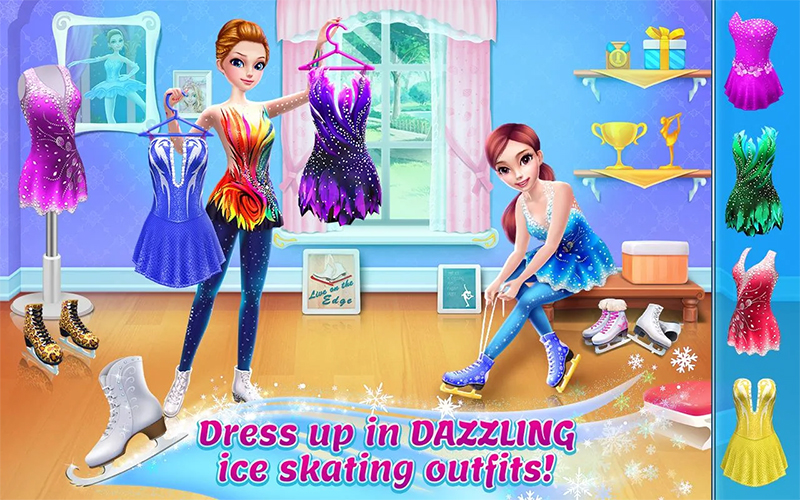 While the main gameplay is about skating, where you will compete solo or with a partner, there are other features that come with this game. You can customize the look of your character, and choose it clothes, makeup, and accessories. There are also option to go the gym and hospital to ensure her fitness and health.
It's fun and enjoyable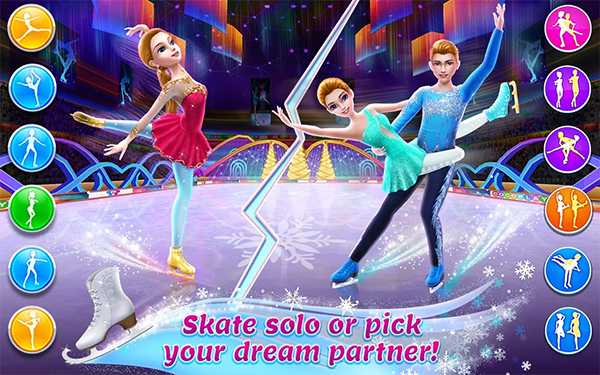 You will have fun choosing the skating moves and how your character will do it on stage. The dress up is also enjoyable because you can change her looks. If you love dress up games and skating games, you will have the best of both worlds in this app. The conversations among characters like the coach and partner also add to the fun.
Some establishments and options are locked
There are various establishments that you can go to like the spa, nail salon, and hospital. However, not all of them are available when you first start the game. You can unlock them after some time. And the same goes with other options like moves and costumes. In-app purchase are available to speed things up and unlock them immediately, but you don't have to do that if you don't want to spend real cash. You just need to keep playing and patiently wait when they become available.
It's free with minimal ads
You can download the game for free, and there are minimal ads, so they are not frustrating. However, you will keep on getting the pop-up to rate the game, until you actually do it. You get that in the middle of playing the game. It would have been better if you get that when you return to the game so it will not affect your gameplay.
Thumbs up
It's free and there are several features to explore. You can customize the character and go to different establishments like salon and spa. It's fun and enjoyable as you get to choose the clothes and makeup of your character and also the moves in skating.
Thumbs down
Some of the options are locked and there is also a constant message asking you to rate the game while in the middle of playing the game.
The verdict
Ice Skating Ballerina is highly recommended for those who love dress up and ice skating games because it offers both. Some options may be locked, but you can unlock them after sometime. It's a fun and enjoyable game that is free, and it is rich in content, so you will find yourself playing it for hours.