Ahoy, mateys! Your favorite app pirate is back with another review that ye gadget lover buccaneers will love. The last time we went on land, I had some of me gold coins exchange for cash so I could buy the new iPhone 5. I've been using the phone for quite some time now so I decided to make a review that will help ye lads and lassies to decide if this is the device for you. Avast ye as I'll be giving you its pros and cons, as well as its features.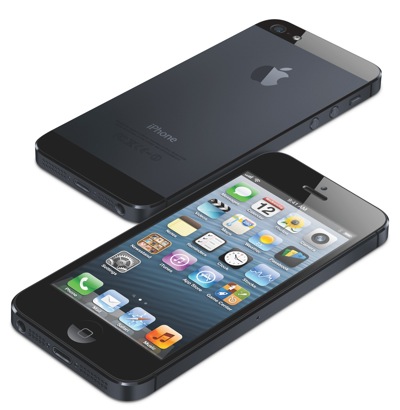 The iPhone 5 is arguably one of the most popular smartphones at present. Former iPhones have had their records of impressive sales and rave reviews but it appears that the best is yet to come with the introduction of the latest flagship device from Apple.

This piece of touchscreen-based communication, web browsing, entertainment, and personal organizing gadget has created a stir even before it was released. It is safe to say that popularity and initial sales records alone can make this device a winner, commercially at the least.
Quick iPhone 5 Review: The Pros
The iPhone is an obvious upgrade from its immediate predecessor considering its dimensions and display size alone. It now sports a 4.0 inch display with a 640×1136 pixel resolution. It has a scratch and fingerprint resistant screen, which I find helpful especially on this ship. It uses a custom made dual core CPU clocked at 1.2 GHz with 1 GB of RAM and a tri-core PowerVR SGX543MP3 graphics chip. This new device runs on the latest iOS version, the iOS 6, and it comes with iCloud, Twitter, and Facebook integration. It has back and front cameras both capable of shooting HD videos with face recognition support. The iPhone 5 is complete with a digital compass, gyro sensor, GPS with A-GPS connectivity, Bluetooth 4.0, 3.5 mm audio jack, WiFi hotspot capability, proximity sensor, and accelerometer. It also has active noise cancellation, HD voice support, and voice recognition capabilities. More importantly, this slim and sleek device works with LTE and CDMA networks. Yo ho ho! These features are absolutely amazing and make this jolly pirate even happier.
Display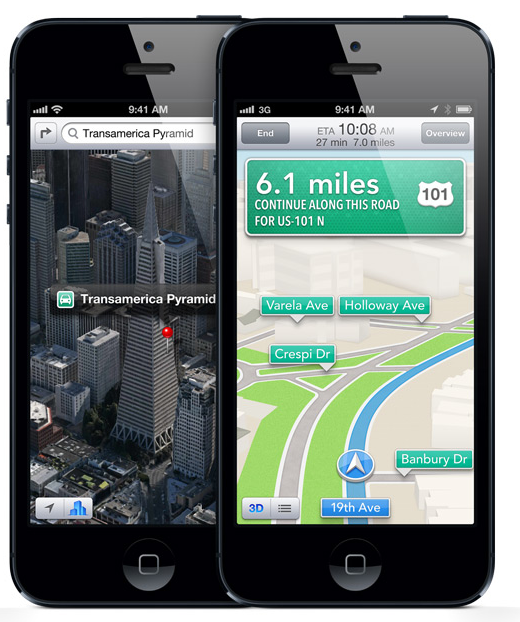 The Retina display also comes into play in the iPhone 5. The 4.0 inch IPS LCD display offers impressive sharpness with its 326 ppi pixel density. It is one of the highest pixel densities on the market at present only surpassed by some 20 ppis by the current market leader. The 16:9 widescreen display makes it a great joy to watch movies on the new iPhone. It is almost impossible to see pixels on the iPhone 5 screen. You can even use a magnifying glass to read small texts and still see smooth text edges. It's fun to watch pirate movies on this device.
Quick iPhone 5 Review: The Cons
Despite the increased display size, the upgrade in dimensions only managed to extend the screen estate vertically to yield a 16:9 aspect ratio. This causes problems with many apps that have not been adapted to the new resolution yet. The proprietary connectors are not only incompatible with those of devices from Android, Windows, and other devices. They are also not compatible with previous generation iPhone accessories. The iPhone 5 does not support USB mass storage mode. It also lacks an FM radio and stereo speakers that me and my fellow buckos are unable to listen to our favorite station. Additionally, the device can only work with nano-SIM cards. Also needless mentioning, the Apple Maps have been quite a disappointment. Even the great looking aluminum body can be faulted for being easy to scratch.
Design and Build
iPhones are known for their coherent looks that fortunately seem incapable of boring their fans and loyal customers. On the contrary, it is apparently the iPhone look that creates its premium and allows it to appear inherently better than the competitors. The iPhone 5 design and build, nonetheless, have been introduced with improvements. The newest iPhone is now slimmer, lighter, and taller with a bigger display. The size augmentation could have been better by making increases both vertically and horizontally. Nevertheless, as what one iPhone ad pointed out, it's the user experience counts. Who likes using excessively big devices that are supposed to be mobile and easily usable with just one hand? The iPhone 5 design and build are still considerably good especially if you think of comfort and ergonomics. By the way, did you know that the iPhone 5 is bulletproof? Aye, it can take some shots and withstand some damage that sturdy piece of gem! Kinda like me knee, it was broken 6 straight times and still i can walk the plank like a young lad!
Camera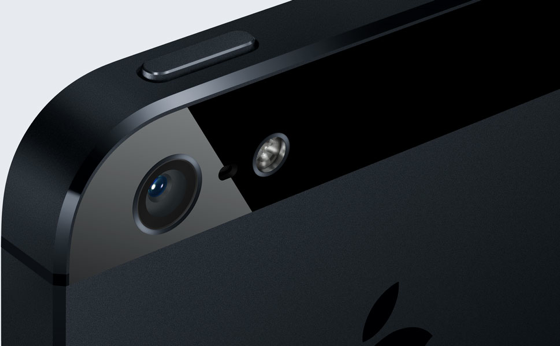 Apple did not succumb to the upped megapixel bandwagon as it maintained the 8 MP camera it used on the predecessor iPhone. This is not something to complain about. The camera delivers impressive photos with great amounts of detail and a mature enough noise reduction algorithm. It also supports HD video shooting at 1080p with a 30 fps frame rate. The stills taken look stunning and the videos come out with great details and impressive contrast.
iOS 6 and Software Updates
The new operating system that comes with the iPhone 5 offers new features but retains the familiarity it is supposed to retain. Everything would seem to look and feel the same with some changes made for the better. For instance, connectivity toggles have been moved to the homescreen and on top of the display alongside the notifications for quicker and more convenient access. A "Do Not Disturb" feature has been added, which adds greater control over notifications. Likewise, the iOS 6 provides better control over sound and vibration alerts. The iOS 6 also runs very snappily on the iPhone 5.
Performance
The iPhone 5 is a very responsive device despite the fact that it does not possess the quad-core CPU and higher RAM offered by competitors. Benchmark tests show that the iPhone 5 can closely compete against quad-core devices with higher RAM. Browser performance is also one area where the iPhone 5 manages to stand out. With its excellent JavaScript engine, it offers an excellent experience in accessing the web over a mobile device. Audio quality is great although not as good as the one in the iPhone 4S. This is understandable considering the new compact body. The media player, likewise, performs well even if lacks XviD and DivX support. Battery life, on the other hand, is quite impressive. Ye lads can use it for an extended time without having to recharge. It can be said that there is an improvement in the overall user experience. The rationale of limiting the size increases seems to make sense as the device offers good enough features, function, and performance without having to give in to the size wars other devices are trying to incite.
The iPhone 5 continues to offer the things that made loyal users, like ye favorite app pirate, stick to the iPhone line while adding new features and improved capabilities. It is doubtlessly an excellent phone that lives up to the hype. Some may have criticisms on its lack of features that other devices offer but it cannot be denied that withreviews for iPhone 5it remains to please and excite the consumers it seeks to please and excite.