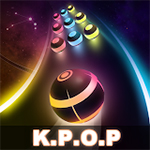 Yo, ho, ho, and a battle of rum! Ahoy there me hearties! Yer friendly app pirate is off to another great booty hunting adventure. But before we go to our next destination for our treasure hunt, we will stop by land to attend this Kpop convention. Aye, these buckos are also into Kpop! It keeps us entertained while on the sea. I can't count how many kdramas we watched and music we listened to. We were also able to attend a few concerts! Since we are on our way to the said convention, we want to feel the vibe even while still in the good old Jolly Roger by listening to Kpop songs and playing this game that we will have for our review. So, avast ye and let's begin the review of this game called Kpop Road: Dancing Road Tiles! by Kpop Music.
It's free and it has superb graphics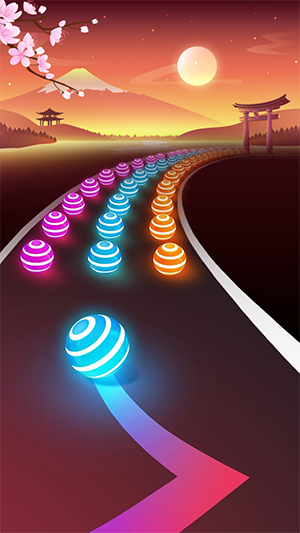 The game is free to download and free to play too. You can have fun without spending any money. It has superb graphics that is in 3D. It's high-quality and eye-catching, so you will enjoy not just playing but looking at the environment of the game. As of this writing, there are over 20 wallpapers available that gives you a different setting, so it would not be too repetitive. You can also unlock different ball designs, which add fun to the game.
It's enjoyable and challenging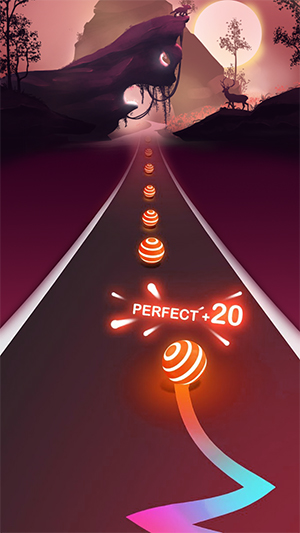 You will enjoy playing because you get to listen to the music while on the game, especially with the upbeat songs. The game starts simple, and it gets more challenging as you progress. It becomes faster, and you will get more obstacles, as you try to reach the end with the highest score possible.
It's for Kpop fans
You will appreciate the app more if you are Kpop fan as the songs are from Kpop groups. If you are not a Kpop fan, you will still enjoy it, especially if you like a good running ball game. The background music adds life to it, and you will also be on your toes dodging the obstacles as you try to collect more coins and hit the same ball colors.
Songs are only limited to two groups
Although the title says Kpop, the songs are only limited to two Kpop groups, which are BTS and Blackpink. If you are a fan of both groups, it will be enough for you. Else, you may feel like the songs are limited and the game could do more by offering more songs from other groups.
Thumbs up
The game is free, fun, and challenging. It has superb graphics and something that Kpop, especially BTS and Blackpink fans will love as the songs of these two groups are available.
Thumbs down
The songs are only from two Kpop groups, which are BTS and Blackpink. It would have been better if there are other songs from other groups.
The verdict
Kpop Road: Dancing Road Tiles! is recommended for those who love playing ball running games, especially those who are Kpop fans since the songs played in every run are from the Kpop groups BTS and Blackpink. It's free to play and you will love the gorgeous 3D backgrounds.