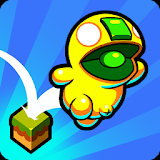 Yo, ho, ho, and a bottle of rum! Ahoy there me lads and lasses! How are ye all doing? Me and the crew are getting ready to go on another dive. We discovered this sunken ship that had been under the ocean for hundreds of years. We are excited because we heard there are many treasures waiting to be found. We still have a few hours left before we reach the spot for the dive, so I figured why not give yer regular dose of app review that me know ye are also excited about. So, avaste ye, and let me share with ye this game called Leap Day by Nitrome.
Nostalgic graphics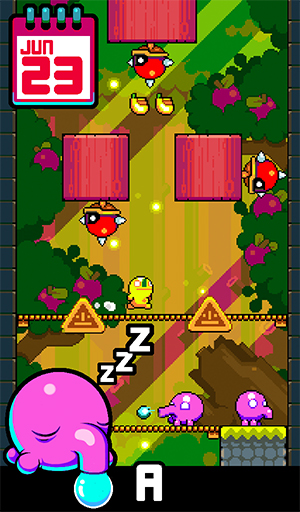 It's kind of nostalgic seeing the artwork of this game because it would remind you of the old video games you used to play as a kid. It has pixel graphics that gives it a classic vibe. There are also different characters and backgrounds on each level, so you will not be bored with what you see. There is always something new to look forward to each day.
It's free but it has too many ads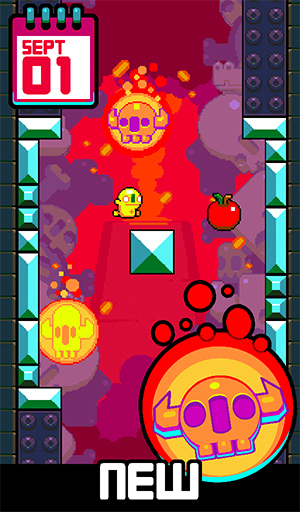 You can download the game for free, but the ads are just too much. The heavy ads could affect the gameplay, especially when the app or phone hangs. There are times that this happens and it is frustrating because you have to close the app and open it again to continue playing.
There is a new level each day
What makes it different from other games that has several levels available that you can play and finish anytime, you only get one new level each day. So, it's something ideal if you are looking for a fast-paced game or something to kill the time for a short period. However, you can replay the old levels you already unlocked.
It's fun and challenging
The game may only add one new level each day, but it's a fun game that you will enjoy even if it's just for a short time. There are different characters to unlock, and there are also various obstacles to face. Some of these obstacles are difficult to pass, making it more challenging. However, there is a checkpoint on each stage, so even if your character dies, you don't have to start all over again, as it will start on the last stage you reached.
The pros
The app is free to download and it has pixel graphics that is nostalgic as it reminds you of old video games. It's fun, fast-paced, and challenging, and it also has a new level each day. There are various characters to unlock, and new background and obstacles to see.
The cons
It is heavy with ads and it also sometimes hangs or freezes.
The verdict
Leap Day may have a few drawbacks like the many ads and freezing, but since it's free, fun, and challenging, it's still worth the try. Plus, you get a new level each day with new obstacles, and background, so each game is something new. It's fast-paced so it's something you can play on a quick break or to kill time.