Ahoy there me lads and lasses! Me and the crew had fun this lunch. We had a contest in making the best bento or lunch box. Aye, we were like school kids that were excited for it, but instead of our moms, it was us who prepared the lunch boxes. Of course who else would win? No one else but this old salt. Har, har, har! Ye know how creative I am, right? The crew was mesmerized with the outcome of my bento box. That's not a surprise, because we went to Japan, I joined a quick class for making bento as I really loved it. It paid off because I won the contest! If ye hearties are also into this kind of stuff, this app will spark yer interest. Let me tell ye more in this review, so Avast ye, and let's talk about Lunch Box Ready by CrazyLabs LTD.
It has super adorable graphics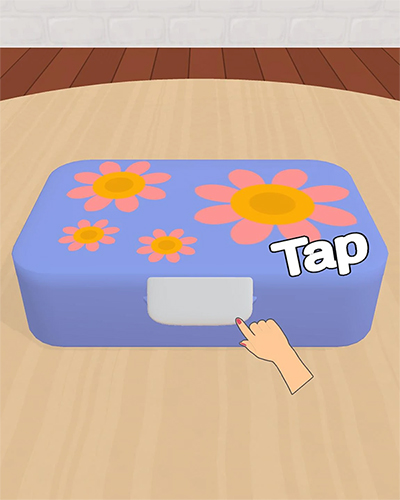 The images are not realistic, they are cartoonish, but they are still pretty. If you love pretty graphics, you will love looking at the images, and you will be excited to see more. It's also a great game if you love organizing things. As the title suggests, you will be preparing lunch boxes or bento boxes. There are levels that will let you complete a specific design, other levels let you design them freestyle or based on your preference. You will get to explore your creativity, and it's a nice training if you want to do the real thing. You can try different designs without using real foods, so once ready, you can try it for real.
It's free but it has plenty of ads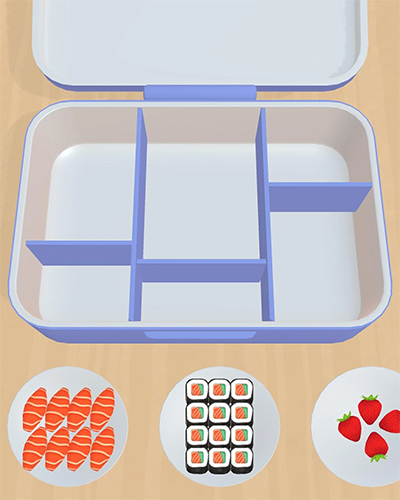 The game is available for free, which is perfect if you don't want to spend anything for playing a game. However, like most free apps, this app also has ads, and they can be bothersome as there are plenty of them. Ads play in the beginning, and end of a level, and even while in the middle of playing it. Since this game is also available offline, you can play offline, and the ads would not show, although you will not get the latest updates if you are not online.
There are so many items to unlock
As mentioned, there are so many items to see. You will unlock more foods items, and lunch boxes that make the game more fun and exciting. There are different sandwiches, and fruits to add in the lunch boxes. Plus, the lunch boxes also vary as there are those with several tiers. Besides that, you also get the chance to decorate the room where you prepare them.
The good
This app is free, fun, and enjoyable. It has adorable graphics, and there are several foods, and boxes to unlock. You can explore your designing skills when it comes to lunch boxes. You can also play it offline.
The bad
There are many ads when you play it online, which can be frustrating if you accidentally click on one and you are directed to another page.
The verdict
Lunch Box Ready is highly recommended for those who love organizing things, designing foods, and making bento boxes. There are several levels to unlock, with different foods and lunch boxes to play with. It may have ads, but if you can live with them, you will have fun playing this game.