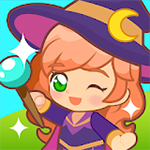 Ahoy there me hearties! It's me again, yer favorite app pirate ready to give ye another app review. We just got back from another booty hunting adventure, and there were so many great finds that we brought back to the good old Jolly Roger. The place we explored was a huge, old castle. There were stories about it that it used to be an old magic school. Well, I'm not sure if that's true, but it would be a great location to film something magical because it looks like that. Whether ye lads and lasses believe in magic or not, the app review we will have today is all about magic. Avast ye and let's begin with the review of this game called Magic School Story by Happy Labs.
It's free and you can play it offline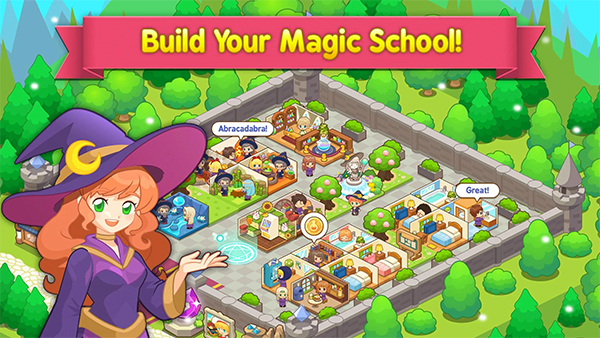 It's one of the games that you can download without spending anything, and you can also play it offline, so even when you don't have data or internet connection, you can still keep playing. The ads will also not play while offline, although it's slower to earn coins compared to when you play online. Moreover, other features are also available only when you play online.
It has outstanding graphics
The graphics is exceptional as it's detailed, vibrant, and clean. Since this game lets you build and decorate your own magic school, there are many things that you can put in the school, but it still doesn't look chaotic because of the gorgeous graphics. You will not be bored, as there are so many things to do, and just looking at the images is enough to make you feel happy, especially when you get to grow your school.
You can visit friends online
Another advantage of playing online besides earning more coins is you can visit your friends who also play the game. You get to check out how their school is, which is fun, as you get to share the same interest and experience with them.
There are many things to unlock and explore
The processes may take time to finish, such as building a classroom, or adding more structures or decors, but they will not make you feel bored because there are still other things that you can do while waiting for them to complete. Of course you can speed things up with in-app purchase, but you are not forced to do that, so it's up to you if you want to or not. There are also mini games you can play, which are enjoyable and also helps you earn more coins. However, getting more students can also be pricey.
Thumbs up
This app is free and there are many things to unlock and explore so you won't feel bored. It has outstanding graphics and you can visit friends when playing online. There's the option to play offline too and there are mini games.
Thumbs down
The tutorial will not teach you everything, so it needs a bit of getting used to as you explore. Getting more students is also pricey.
The verdict
Magic School Story is highly recommended if you want a school management and decoration game. It's free and there is so much you can do, so you will not feel bored. You can also play online or offline, although you can earn more coins when playing online.