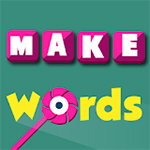 Ahoy there me lads and lasses! It's me again, yer favorite app pirate sailing the seven seas to find more booties. I like finding things. Even before I joined the crew and became a buccaneer, me loved playing detective. I also played hide and seek a lot with me playmates. Now that I'm always in the sea, I play word search games, puzzle, and find that object games as it's still something that I enjoy. The game that I will share with ye also has something to do with that. You will find as many words as you can from the letters given. Avast ye, and let's start the review of this app called Make Words by Mobiloids.
It's free with minimal ads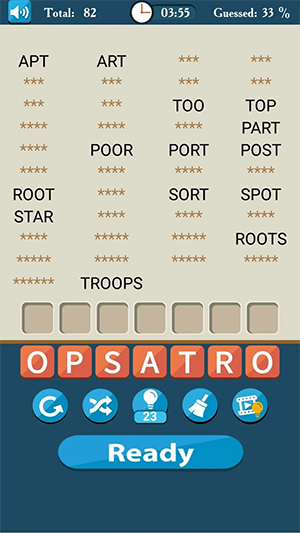 This word game is free to download and play. It comes with in-app purchases but you will not be forced to spend real money. It also has ads but they are minimal, so you will not be frustrated as they do not feel intrusive. It's a good thing consider that other free games are heavy with ads.
It has simple interface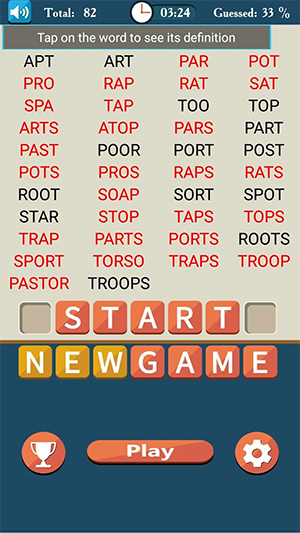 There are random letters at the bottom of the game window and the game options like shuffle and restart. In the middle of the window are the words that you guess. On top is the percentage of guessed words, and the timer. The interface is not the most attractive, but considering it's a word game, it may not be a big deal breaker.
It's challenging
The game starts simple, and gets more challenging. If you are into word games that will make you think, and gives you the challenge, you will not be disappointed with this app. The timer adds time when you guess correct words. So, it may or may not be a good thing for you. If you are into a real challenge, you may not like that feature since the time limit extends as you guess more words.
There are various options
The app lets you choose from three types of dictionaries. It also gives the option of having a 3 minute or 5 minute duration, or turning the time off. So, depending on your game preference, you can choose one that suits you best.
Thumbs up
This app is free to download and it has minimal ads. There are also various options to choose from that would fit your game preference. It's challenging and it will make you think.
Thumbs down
It doesn't have the best looking interface as it looks plain. The time also extends as you choose correct words, which may not be good if you want to challenge yourself.
The verdict
Make Words is a word game that is recommended if you want a challenging game under this genre. It's free and you will not be bombarded with ads so you can focus on the game. It may not have the prettiest interface, but it works fine, and it delivers the game experience that you may be looking for if you want a challenging word game, especially there is an option to add a time limit.