Ahoy there me hearties! Yer favorite app pirate is back for another app review straight from the seven seas. Ye would not believe it but 'afore I became a pirate, I wanted to become a farmer. Aye, this buccaneer has a green thumb! I used to have a little garden back home when me was still staying on land. This app called Mandora by Rayark International Limited reminded me of those planting days. Let me tell ye more about this app in this review so avast ye and let's begin.
Cute Graphics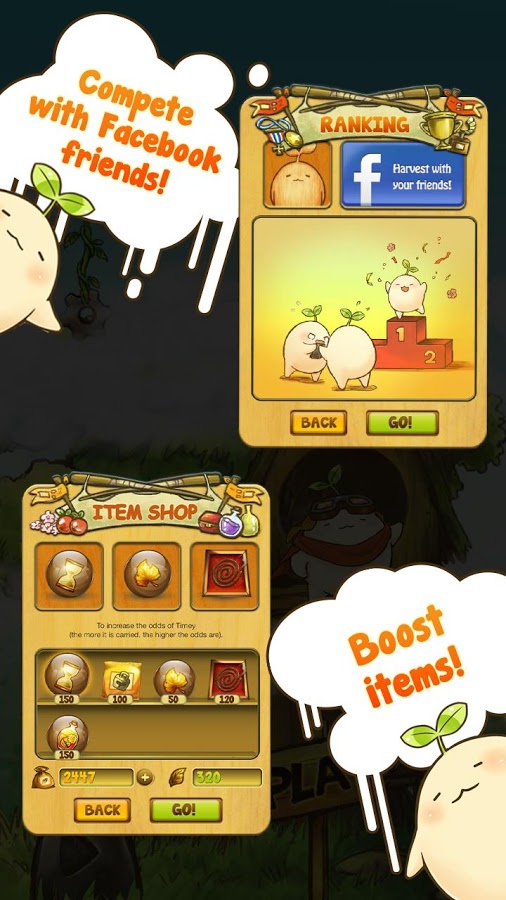 Hands down for the cute graphics of the game. Mandora will make you fall in love with the adorable creatures to pick and collect. Even the home screen looks nice. It also has an organized and clean interface so it's not difficult what are your options are. It comes with a tutorial, which is a good addition as new players will quickly learn how the game is played. There are two modes, which are the season and endless mode. This is also good since you can switch to a different mode for a variety, in case you got bored with the other mode.  As of this writing, new features and modes are expected on the next update that will add to the excitement and fun of playing the game.
Fun Sound Effects
The sound effect of the game is playful and fun. It's like listening kids games or shows, which can lift your mood. There are games that come with annoying sound effects, but this is not one of those games. You will not be bothered by the sound nor will it affect the gameplay negatively. It's recommended that you turn on the sound when playing as it greatly adds to the enjoyability of the game.
Nice Time-Waster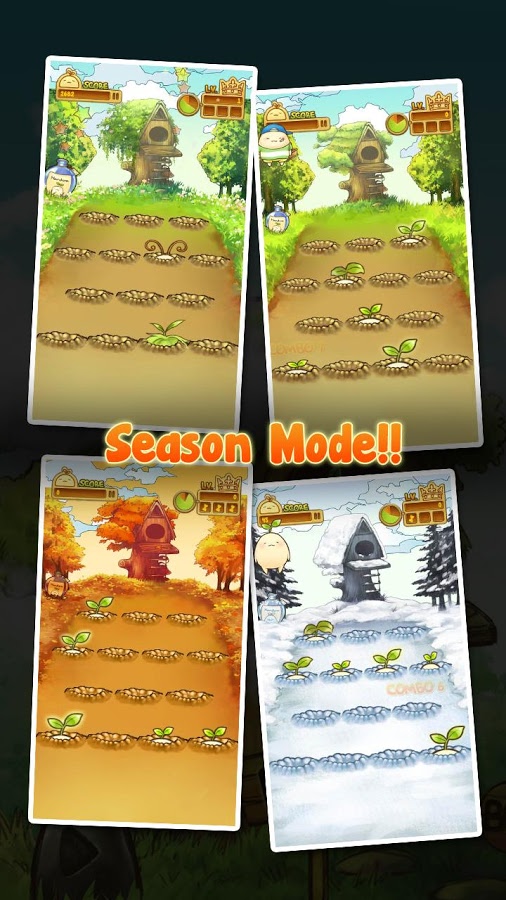 This casual game is a good time-waster. Not only will you be occupied for the time that you don't have anything to do, but you will genuinely have fun. As mentioned, the graphics are cute and the sound effects is fun. It's also exciting when the gameplay speeds up and you need to focus to get grown mandoras instead of the growing ones to generate continuous combo. It's something that can be enjoyed by both children and adults. It's free to play, but it comes with advertisements, although they are not obtrusive.
The Good
It's a nice time waster game that both kids and adults can enjoy playing. The graphics is a winner as the characters are adorable. You will also enjoy listening to the sound effects. It's free to download and play too.
The Bad
It has advertisements at the bottom of the game window. There are some areas for improvement including more modes, variations, leveling, and achievements that can make it even more enjoyable.
The Verdict
Overall, Mandora is a nice casual game to play. It may have some areas that it can improve on, but it can still be enjoyed by children and grown-ups. It's also free to download and play so there's nothing to lose.