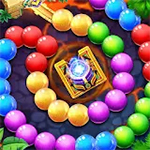 Ahoy there me hearties! It's me again, yer friendly app pirate ready to take you to another booty hunting adventure around the seven seas. One of the things that I enjoy about sailing besides finding treasure is that we get to see and explore many places. We do not just dive down the ocean, but we stop by land to find more booties, and sometimes just to have fun. We've seen many countries, beaches, jungles, and all other places you can imagine. This game that I will share with ye is a marble shooting game that has the basic gameplay of the classic marble shooter game, but with a twist, as it will take you to different places. It's called Marble Dash: Epic Lengend Game by 707 INTERACTIVE: Fun Epic Casual Games. Batten down the hatches and let's begin.
It has outstanding graphics and effects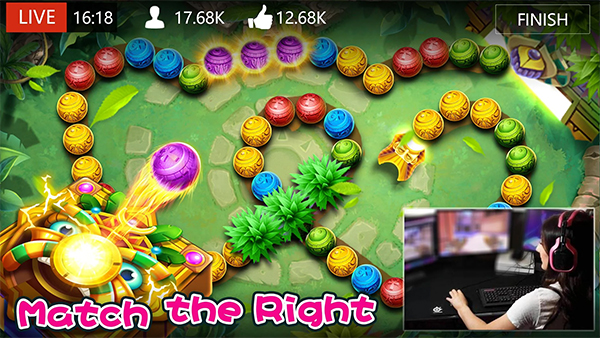 The graphics of the game is impressive because it's rich in color and details. The marbles have different colors that are an eye-candy. There are also different scenes or background, such as jungles, beaches, desert, and other places for the background that adds interest and excitement on the game as you will be seeing various settings.
It's free with many ads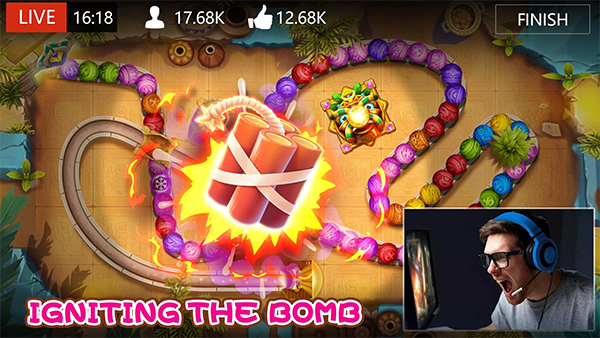 You can download the game for free, but there are many ads. There are ads that play after every level, and the video ads are long, which can greatly affect the game experience. The first few levels did not have many ads, but as you progress in the game, the ads get also more frequent.
It has many challenging levels
It's easy to pass the levels at the beginning, but it gets more challenging as you progress. Some levels are too difficult that you may find yourself repeating them several times, especially you need to use boosters to successfully move to the next level. It can be frustrating when you reach these levels, but if you are up for the challenge, it may even be exciting for you.
It's the classic marble shooter with a fresh twist
It has the same gameplay as the classic marble shooter that you may have already played before. Shoot the marble and aim on the same-colored ones. Matching at least three will remove them and earn you points. But this one has a twist because there are boosters or power-ups that you can use to eliminate more marbles. It also has a boss fight that adds more challenge.
The good
Marble Dash: Epic Lengend Game is free to download, and easy to learn. It has several levels with different scenes. It has great graphics and it reminds you of the classic marble shooter with a twist.
The bad
There are many ads that play long, and some of the levels are too difficult to pass.
The verdict
Marble Dash: Epic Lengend Game may have ads, but there are many positive things about it that would make you want to try it. It's free to download, easy to learn, and challenging. There are several levels to unlock with boss fights and different scenes.